Cryotherapy
Cryotherapy is the application of extreme cold onto lesions such as verruca in order to destroy the tissue.
What is cryotherapy and what does it involve?
Cryotherapy is a second line verruca treatment which involves applying liquid nitrogen onto the lesion to destroy the affected tissues. The amount of time taken to freeze the area will vary depending on its size and location, with larger lesions requiring more treatment. Firstly, the lesion will be reduced with a scalpel. Once the area has been frozen a small scab or blister usually forms. It uses extreme cold therefore is an uncomfortable procedure, some discomfort can also be expected a few days after treatment.
How does cryotherapy work?
Cryotherapy works by causing the cells which make up the lesion to rupture thus releasing the antigens which make up the virus into the blood stream. Once the virus is in the blood stream it is recognised by the immune system and an immune response is triggered to fight off the infection. Usually, a number of treatments are required at around monthly intervals. As with any verruca treatment option it is not 100% guaranteed to work, some verruca may go after two treatments of cryotherapy whereas others may not clear after ten.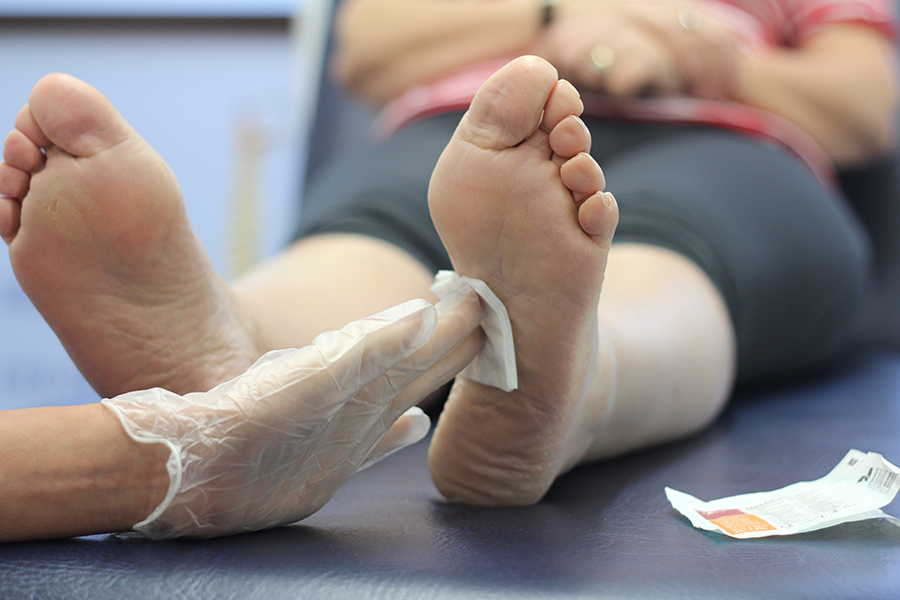 What are the benefits of cryotherapy?
It can be used with success on verruca when other forms of treatment have failed
It does not require hospital admission and can be carried out by a podiatrist in clinic
Successful treatment enables patients to carry out activities such as swimming without the worry that they may spread the virus
Ensures the virus is not spread to others
Reduces embarrassment the patient may be experiencing as a result of the verruca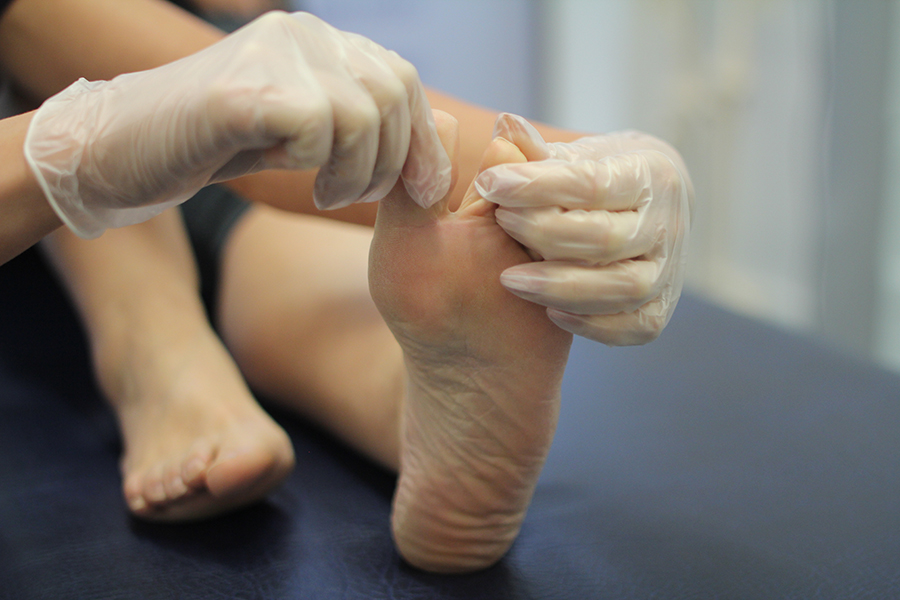 Similar treatments/Services that could help
Cryotherapy is often used a treatment when other forms of treatment have been unsuccessful. Alternative treatments used for verruca include the following;
Watch and wait: if you have a verruca that is not painful, there is a chance the body kills the virus on its own. In the mean-time, your podiatrist can remove the overlying surface of the verruca. Sometimes the verruca may bleed during this, this is quite normal; it is due to the blood vessels (which appear as black dots) within the verruca bursting.
Salicylic acid (available at all our clinics)
Needling (check with the office if this is available if interested)
SWIFT Microwave Treatment for Verruca (check with the office if this is available if interested)
Verrutop (available at all our clinics)
Debridement (available at all our clinics)
Occlusion
Surgical removal (with a surgeon)
For advise on the best verruca treatments for you or to arrange an appointment please email office@chiropody.co.uk or call 0330 088 4222.
Save 5% by booking an appointment online.

Find your nearest clinic
We have clinics located throughout the North West. We also provide a home visit service.
Find out more »

No waiting lists!
Tired of waiting for treatment? Be seen by a podiatrist today!
Find out more »

Not sure how we can help?
Speak to a podiatrist to find out how we can help. Call us on
0330 088 4222
.
Find out more »
We work with:

Individuals

Organisations

Health professionals
Get in Touch!

0330 088 4222

If you would like to speak to one of our specialists then please complete this form.
We are open 7 days a week