Strengthening exercises for children
Strengthening exercises are activities which are prescribed by a podiatrist to children suffering from injuries of disorders of the foot and lower limb in order to strengthen the muscles in that area.
What are strengthening exercises?
Strengthening exercises for children are programmes of physical activity which are designed to enable the child to carry out everyday activities such as walking and jumping without difficulty or pain.
It is not recommended that children perform strength training activities on the same level as an adult but instead that they are prescribed with age appropriate exercises to improve strength, performance and prevent injury.
What podiatry related conditions can strengthening exercises for children help with?
Strengthening exercises can help in the treatment of paediatric patients suffering from the following conditions:
Flat feet
Plantar fasciitis
Severs disease
Knee pain
Symptoms associated with cerebral palsy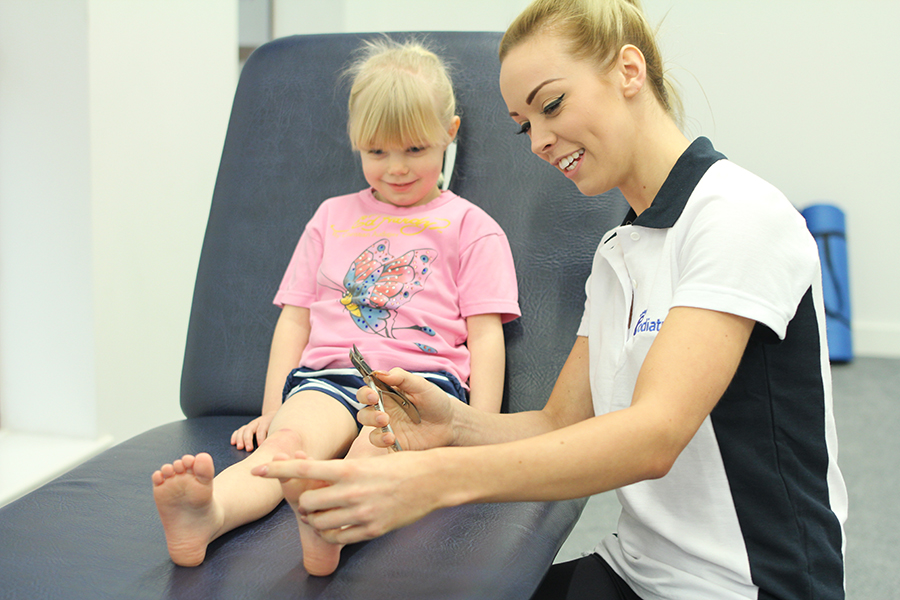 What are the benefits of strengthening exercises for children?
There are many benefits associated with the use of strengthening exercises in the treatment plan of children with various foot and lower limb complaints. They include:
Strengthening exercises if carried out correctly are both safe and effective forms of treatment for children
They provide an alternative to oral medication and surgical intervention
Improve joint stability
Improve coordination and balance
Enable patients to perform at their best
How do strengthening exercises work?
Strengthening exercises work by damaging muscle fibres on a microscopic level which then stimulates an inflammatory response in order to repair the muscle. As the body repairs the muscle fibre it regenerates and grows so that the muscle is better prepared for the same level of exercise should it have to deal with it again in the future. In this way the muscle protects itself and its supporting muscles from future damage.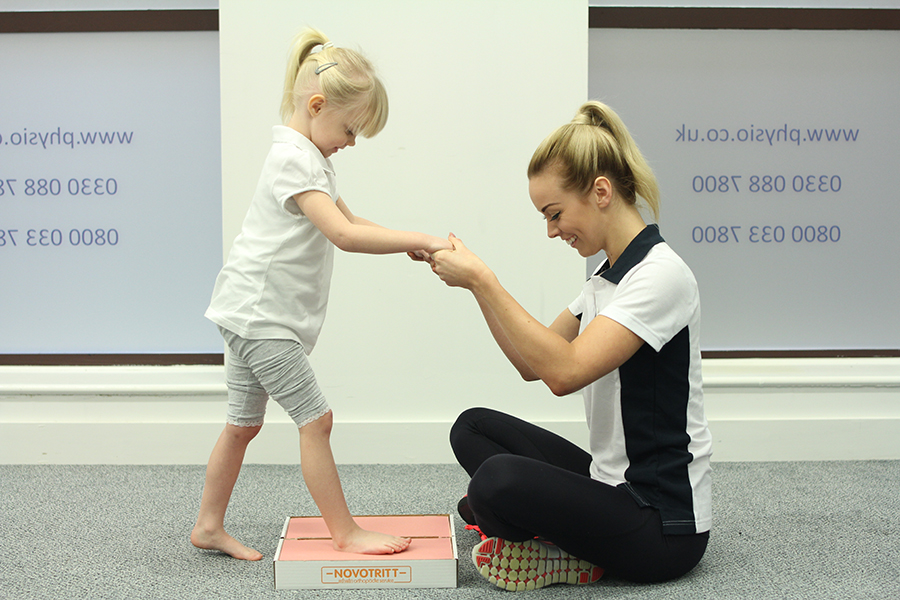 Similar treatments / services that could help?
Other treatment options for children suffering from problems in the region of the foot and lower limb include:
Orthoses
Padding and strapping techniques
Stretching exercises
Massage therapy
Footwear advice and education
For more information or to arrange an appointment please contact us on
office@chiropody.co.uk
or call
0330 088 4222
.
Save 5% by booking an appointment online.

Find your nearest clinic
We have clinics located throughout the North West. We also provide a home visit service.
Find out more »

No waiting lists!
Tired of waiting for treatment? Be seen by a podiatrist today!
Find out more »

Not sure how we can help?
Speak to a podiatrist to find out how we can help. Call us on
0330 088 4222
.
Find out more »
We work with:

Individuals

Organisations

Health professionals
Get in Touch!

0330 088 4222

If you would like to speak to one of our specialists then please complete this form.
We are open 7 days a week