Kinesio taping
Kinesio Taping is an elastic therapeutic tape which is used to provide support and stability to muscles in the treatment of various injuries and disorders.
What is kinesio taping?
Kinesio taping is used in the treatment of injured muscles and joints. Its elasticity means that it can be used to either prevent or encourage different movements, without applying substantial pressure which can obstruct circulation. The taping is applied over around the affected muscles in a stretched position, helping to relieve pain and inflammation.
What podiatry related conditions can kinesio taping help with?
Kinesio taping can be used in the treatment of various podiatry related conditions including;
Achilles tendinopathy
Shin splints
Ankle sprain
Pain associated with flat feet
Hallux valgus (bunion) pain
Plantar fasciitis
How does kinesio taping work?
Kinesio taping works by raising the upper layers of the skin on areas to which it is applied. This technique then creates a space between the muscle and the skin allowing blood and fluids from the lymphatic system to flow more freely. This allows for a reduction in swelling and inflammation and also assists the body's natural healing process as greater circulation to the area means an increased rate of healing. The method of taping can also help to relieve pain as pressure is reduced over previously compressed nerves which can be the cause of pain and irritation at the site.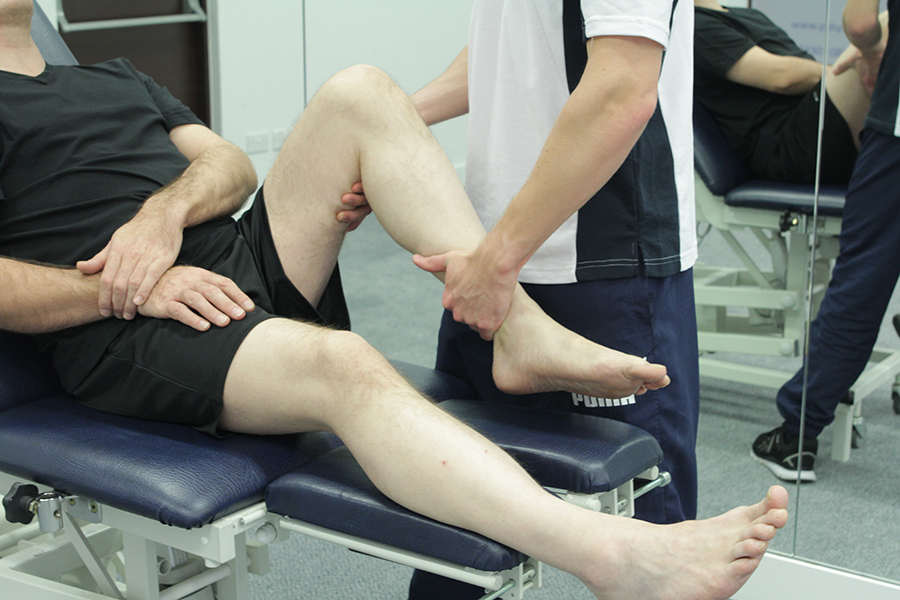 What are the benefits of kinesio taping?
The following are some of the benefits associated with kinesio taping treatment;
Provides therapeutic benefits 24 hours a day
Provides support and protection to muscles during movement
Provides pain relief
Doesn't restrict joint movement or circulation to the area
It allows for simple and fast application
It is easy to re-apply by both practitioner and patient
Doesn't restrict movement
Has immediate results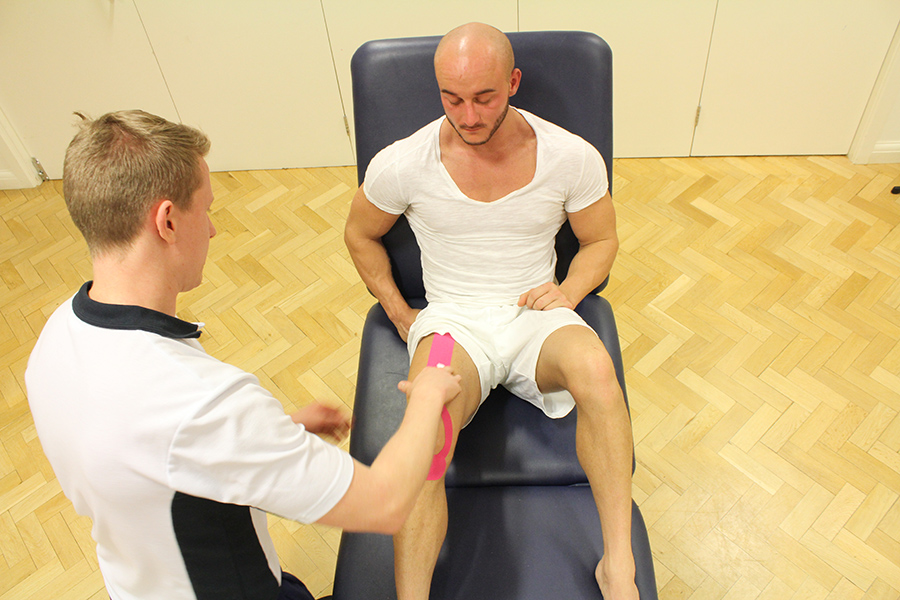 Similar treatments / services that could help?
Alternative treatments which can help in the treatment of foot pain or injuries include;
Specific stretching and strengthening techniques and exercises
Orthotics and insoles
Massage therapy
Steroid injections
Ultrasound therapy
Call or email to arrange an appointment with one of our practitioners at
office@chiropody.co.uk
, telephone
0330 088 4222
.
Save 5% by booking an appointment online.

Find your nearest clinic
We have clinics located throughout the North West. We also provide a home visit service.
Find out more »

No waiting lists!
Tired of waiting for treatment? Be seen by a podiatrist today!
Find out more »

Not sure how we can help?
Speak to a podiatrist to find out how we can help. Call us on
0330 088 4222
.
Find out more »
We work with:

Individuals

Organisations

Health professionals
Get in Touch!

0330 088 4222

If you would like to speak to one of our specialists then please complete this form.
We are open 7 days a week