Hydrotherapy
Hydrotherapy is the therapeutic use of water in the treatment of conditions associated with the foot and lower limb.
What is hydrotherapy?
Hydrotherapy is a form of treatment used to aid healing, provide pain relief and improve function following injury or disease affecting the foot and lower limb. The process itself involves submerging a particular part of the body or the whole body in water. Treatment can take place in heated pools, using equipment to gain the most out of each rehabilitation session.
What podiatry-related conditions can hydrotherapy help with?
Hydrotherapy can be used in the treatment of the following conditions;
Arthritis
Ankle sprains
Injuries to the knee
Shin splints
Complex trauma to the lower limb
Problems with gait (walking)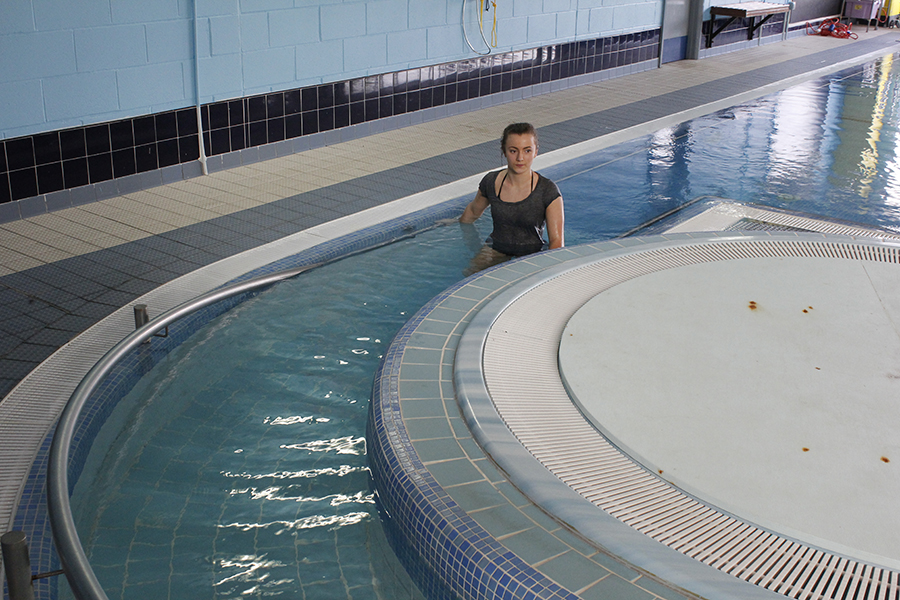 How does hydrotherapy work?
Hydrotherapy works as an effective tool in the treatment of certain conditions due to its thermal and mechanical properties. The body reacts to different temperatures, pressures and sensations. The following properties of the water used in hydrotherapy are what produce its therapeutic effects;
Buoyance - this provides relief from the effects of gravity meaning less effort is required to support the body than is normally required out of water. The buoyance of water can also help to improve balance by challenging stability and produce a massage like effect due to its turbulence
Temperature - sensors on the surface of the skin are connected to nerves which transmit messages to the brain about the external temperature. This has an effect on different systems within the body, including the immune system which release hormones that reduce sensitivity to pain and improve circulation. The warm temperature of a hydro-pool can further work to improve circulation by causing the dilation of blood vessels.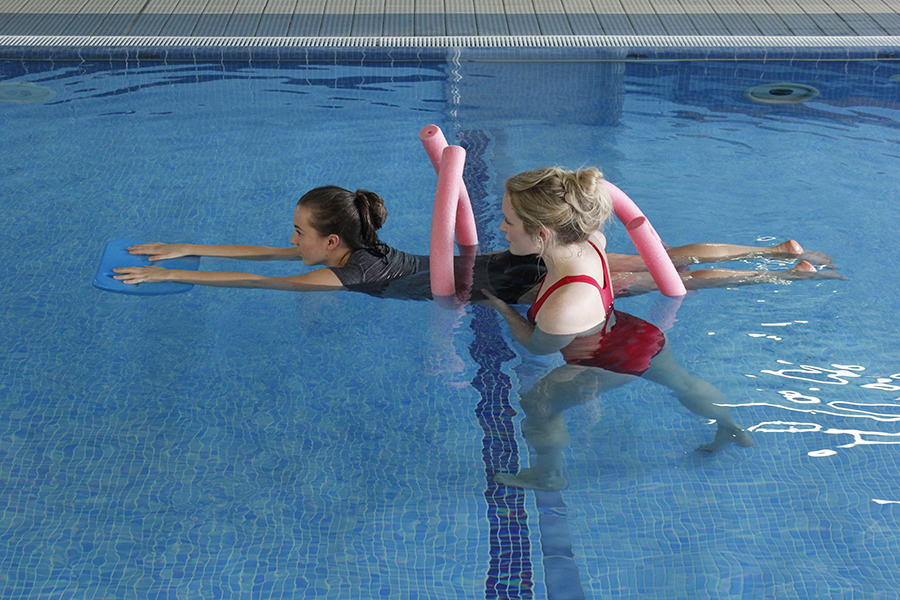 What are the benefits of hydrotherapy?
The following are some of the main benefits of hydrotherapy;
Strengthens muscles or muscle groups
Increase range of motion at a joint
Improve circulation and the removal of waste products
Improves muscle tone
Reduce pain levels
Reduces swelling and inflammation
Promotes relaxation
Exercise can be carried out even if the patient has an injury
Similar treatments / services that could help?
Other services or treatments available that could be beneficial include the following;
Orthotic intervention
Ultrasound therapy
Manual therapy
Steroid injections
Advice and education services
To arrange an appointment please e-mail
office@chiropody.co.uk
or call
0330 088 4222
.
Save 5% by booking an appointment online.

Find your nearest clinic
We have clinics located throughout the North West. We also provide a home visit service.
Find out more »

No waiting lists!
Tired of waiting for treatment? Be seen by a podiatrist today!
Find out more »

Not sure how we can help?
Speak to a podiatrist to find out how we can help. Call us on
0330 088 4222
.
Find out more »
We work with:

Individuals

Organisations

Health professionals
Get in Touch!

0330 088 4222

If you would like to speak to one of our specialists then please complete this form.
We are open 7 days a week