Soft tissue treatment
Soft tissue treatment/therapy is the assessment and subsequent management of damage to the soft tissues of the body and the symptoms associated with this damage.
What is soft tissue treatment?
Soft tissue treatment in podiatry is a method of treatment designed for injuries which occur at the muscles, tendons and ligaments of the foot and lower limb. Therapy involves manipulation of damaged soft tissues in order to relieve the pain caused by excessive stress, overuse and disorder.
Soft tissue programmes are specific to the individual patient and their presenting complaint. Treatment may include stretching, exercises and deep massage techniques which in aim of increasing range of movement, reducing pain and enhancing muscle activity.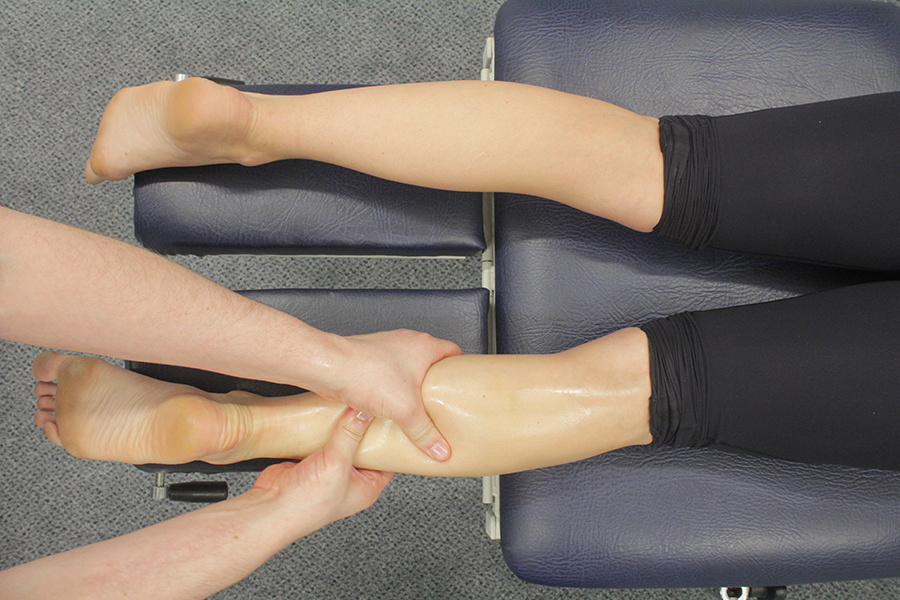 What podiatry-related conditions can soft tissue treatment help with?
Soft tissue injuries can occur in any part of the body. There following are common soft tissue injures related to podiatry which occur at the foot and ankle, they are;
Tendinopathy - e.g. Achilles tendinopathy, usually caused by overuse this is damage to the tendon itself and the surrounding protective sheath
Sprain or strain - these commonly occur at the ankle. A sprain is injury to a ligament whereas a strain is damage to a muscle or tendon
Bursitis - this is inflammation of the fluid filled sack found between a bone and the soft tissues. Bursitis commonly develops around the heel of the foot
Plantar fasciitis - inflammation of the soft tissue that supports the arch of the foot
How does soft tissue treatment work?
Soft tissue treatment works by breaking down areas of fibrotic tissue known as scar tissue, which develop in the muscle when it is damaged. These adhesions can have undesirable effects from minor discomfort to severe pain. Soft tissue therapy reduces the stiffness and pain caused by these adhesions, increasing circulation to the area and aiding in the removal of toxins and waste products.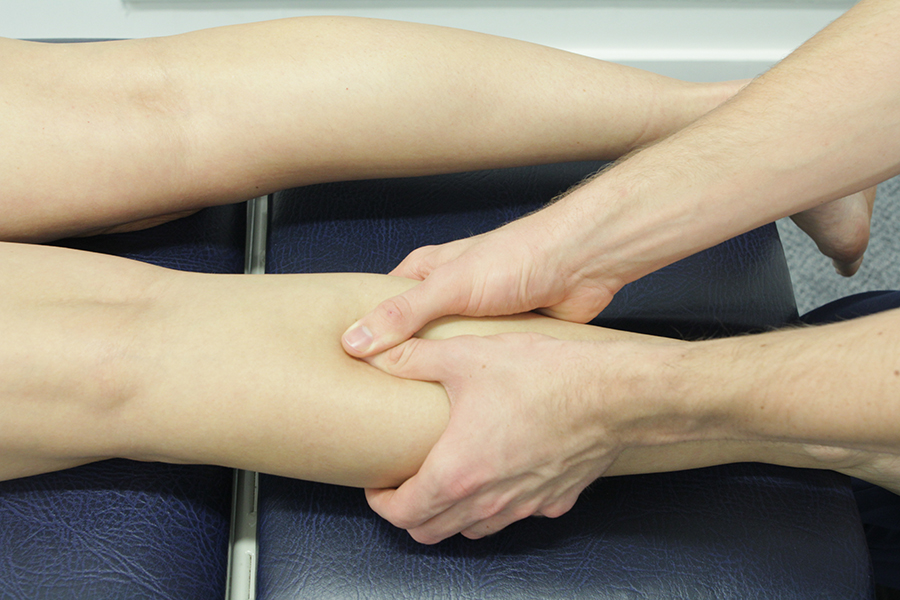 What are the benefits of soft tissue treatment?
Soft tissue treatment can be highly beneficial for those suffering from the pain and discomfort of injury or disease. They include;
Improving/increase joint range of motion
Improve muscle activity and performance
Ease muscle stiffness and pain
Increase flexibility and elasticity
Prevents further injury from occurring in the future
Promotes mental relaxation
Similar treatments / services that could help?
If you suffer from any of the problems mentioned, there are other services available which could also be considered for treatment;
The use of orthotics/insoles inserted into footwear
Steroid injection therapy
Ultrasound therapy
Hot and cold therapy
To organise an appointment today please e-mail
office@chiropody.co.uk
or call
0330 088 4222
.
Save 5% by booking an appointment online.

Find your nearest clinic
We have clinics located throughout the North West. We also provide a home visit service.
Find out more »

No waiting lists!
Tired of waiting for treatment? Be seen by a podiatrist today!
Find out more »

Not sure how we can help?
Speak to a podiatrist to find out how we can help. Call us on
0330 088 4222
.
Find out more »
We work with:

Individuals

Organisations

Health professionals
Get in Touch!

0330 088 4222

If you would like to speak to one of our specialists then please complete this form.
We are open 7 days a week