Spinal cord injury
Spinal cord injury occurs when the spinal cord becomes damaged compromising function and mobility in areas including the foot and lower limb.
What is a spinal cord injury?
Spinal cord injury is damage to the nerves and fibres that carry messages to and from the brain. When nerve pathways to the brain become damaged following trauma a person may experience problems with mobility and reduced sensation in the foot and lower limb.
What causes spinal cord injury?
There are a number of different causes of spinal cord injuries which can result in damage to the nerves within the spinal cord. The most common cause of a spinal injury is trauma following incidents such as car crashes, sport related injuries or surgery. Such incidents can cause abnormal positioning and movement of the spinal cord causing damage. Damage can also occur through violent injuries such as stabbings or shootings.
Spinal cord injury can also be caused by non-traumatic incidents such as infection, growths, certain conditions and disorders or impaired blood supply.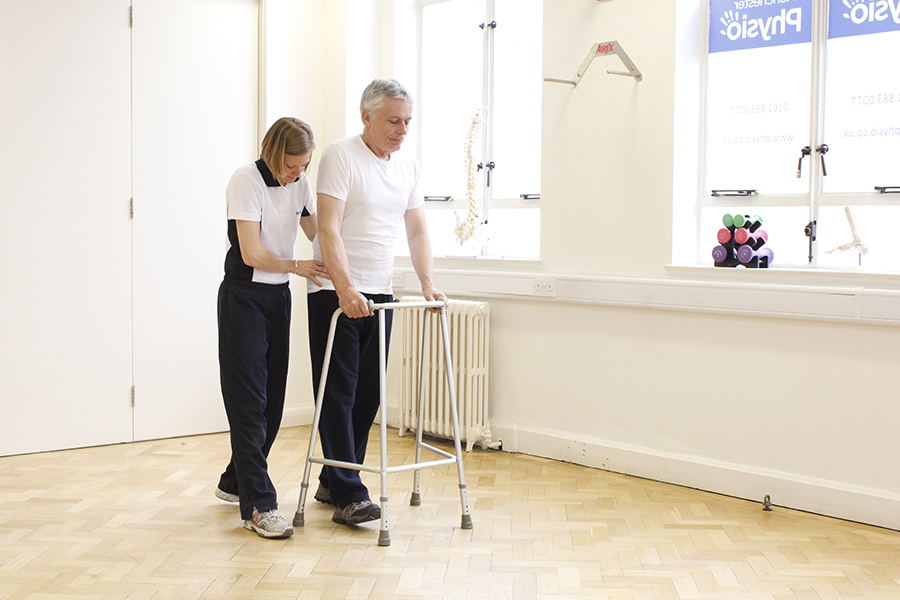 What are the symptoms of a spinal cord injury in the region of the foot and lower limb?
An individual who has suffered from a spinal cord injury may experience the following symptoms in the region of the foot and lower limb;
Muscle weakness
Muscle paralysis
Loss of sensation - neuropathy
Pain
Reduced mobility
Altered foot function
Reduced blood supply
What is the effect of a spinal cord injury on the foot and lower limb?
Spinal cord injuries can have a significant impact on the foot and lower limb in a number of ways. The following are some examples of how the symptoms of spinal cord injury can affect the area;
Reduced sensation in the foot can make an individual less aware of secondary problems such as the development of an ulcer caused by tight fitting footwear
Muscle weakness can lead to the development of secondary conditions including foot drop which can then create further risk factors for the individual i.e. increased risk of falls
Altered foot function can lead to changes in pressures and forces across the foot which can increase the build-up of painful corns and callus
Reduced blood supply can occur in some individuals which can then impact upon their ability to heal quickly and leading to increased risk of infection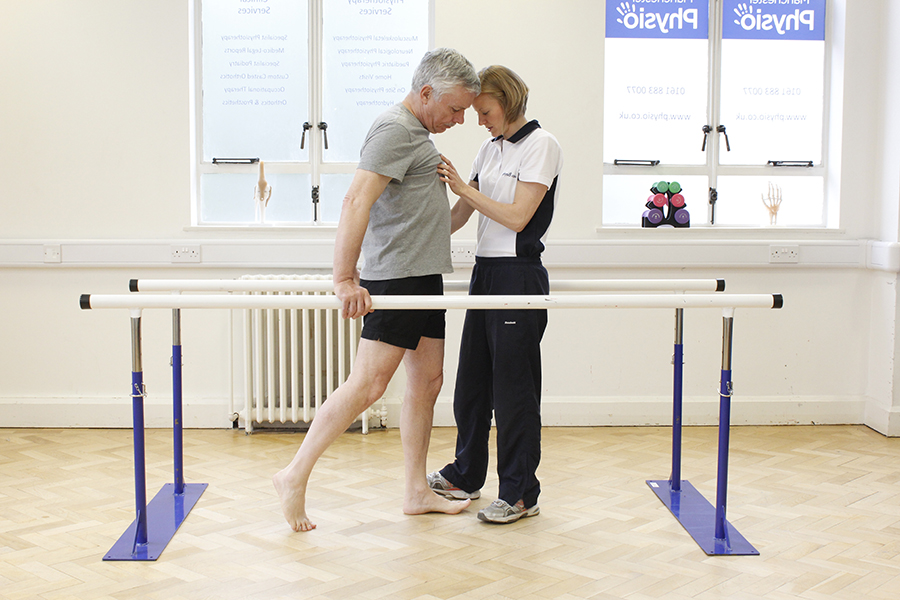 What is the role of the podiatrist in spinal cord injury?
A podiatrist can play an important role in the treatment of spinal cord injury patients. They can contribute the following;
Footwear advice and education
General foot care advice and information to prevent secondary problems
Orthotic intervention
Neurological and vascular assessments of the high risk foot
Biomechanical assessment to correct altered foot function
For more information regarding spinal cord injuries or to book an appointment with one of our podiatrists please contact us on office@chiropody.co.uk or call 0330 088 4222.
Save 5% by booking an appointment online.

Find your nearest clinic
We have clinics located throughout the North West. We also provide a home visit service.
Find out more »

No waiting lists!
Tired of waiting for treatment? Be seen by a podiatrist today!
Find out more »

Not sure how we can help?
Speak to a podiatrist to find out how we can help. Call us on
0330 088 4222
.
Find out more »
We work with:

Individuals

Organisations

Health professionals
Get in Touch!

0330 088 4222

If you would like to speak to one of our specialists then please complete this form.
We are open 7 days a week