Stretching programmes for children
Age specific muscle stretching programmes are an effective form of treatment for children who are suffering from muscle tightness following injury or disease.
What are stretching programmes for children?
Stretching programmes are activities and exercises which are prescribed to children by a podiatrist in order to improve muscle function following an injury or podiatry related disorder.
There are a variety of different methods of stretching which may be incorporated into a childs management plan. The child may be required to assume a certain position and actively stretch the muscle group themselves or they may use a piece of equipment such as a stretching band or another person to assist them performing a passive stretch. They type of stretches included in a stretching programme will vary from individual to individual, taking into account the childs age, presenting problem and level of ability.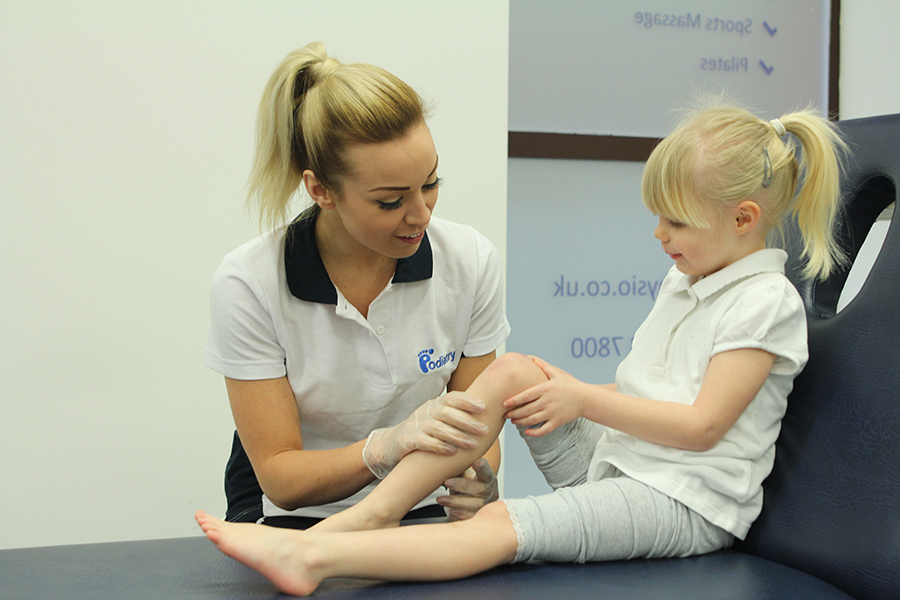 What podiatry related conditions can stretching programmes help with?
A child may require their own personalised stretching programmes if they are suffering from any of the following podiatry related conditions:
Talipes (club foot)
Cerebral palsy
Knee pain
Ankle sprain
Severs disease
Tight calves
How do stretching programmes work?
Stretching programmes work by reducing muscle tightness. When muscles become tight during a period of repair the fibres which make up the muscle become disorientated which in turn reduces the flow of blood through the affected tissues. When blood flow is interrupted and waste products are allowed to build-up in the muscle tissues, adhesions form along the length of the muscle which causes the individual pain, discomfort and limited range of movement. Stretching exercises work to elongate the disordered muscle fibres improving the flow of blood and removal of waste products in the area and breaking down any painful adhesions.
In addition to this, due to the fact that bones grow at a faster rate than muscles these muscles can become short and tight creating problems for the individual. A stretching programme can help to rectify these problems.
What are the benefits of stretching programmes for children?
An age specific stretching programme can have the following benefits:
Stretching exercises allow for a faster rate of recovery
Improves muscles strength and flexibility
Minimise the risk of future injury
Improves range of motion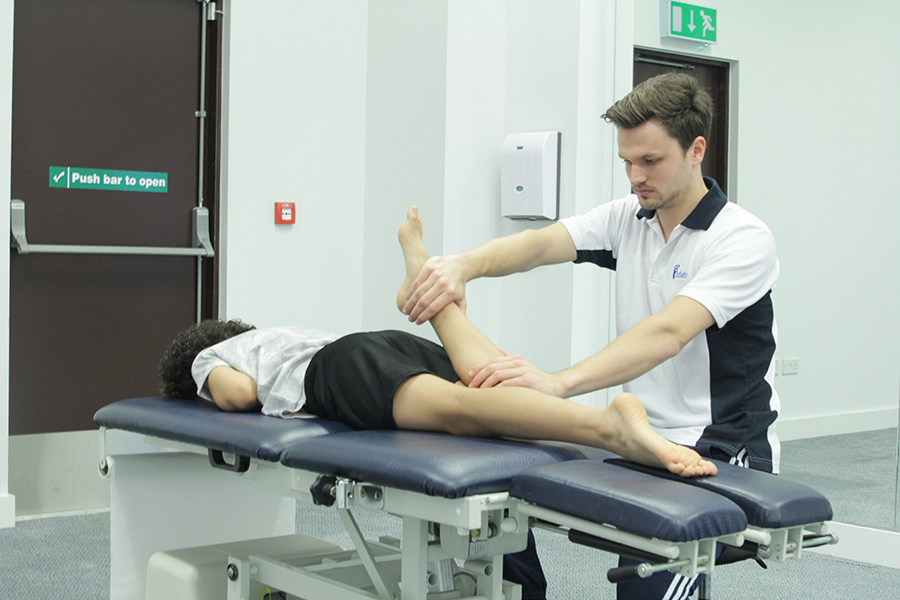 Similar treatments / services that could help?
Other services which may be used during your childs treatment programme include:
Strengthening exercises
Professional advice and information regarding the patients presenting complaint
Orthoses
Ultrasound therapy
Massage therapy
To book a paediatric appointment please email
office@chiropody.co.uk
or call
0330 088 4222
.
Save 5% by booking an appointment online.

Find your nearest clinic
We have clinics located throughout the North West. We also provide a home visit service.
Find out more »

No waiting lists!
Tired of waiting for treatment? Be seen by a podiatrist today!
Find out more »

Not sure how we can help?
Speak to a podiatrist to find out how we can help. Call us on
0330 088 4222
.
Find out more »
We work with:

Individuals

Organisations

Health professionals
Get in Touch!

0330 088 4222

If you would like to speak to one of our specialists then please complete this form.
We are open 7 days a week