Fungal nails treatment
Download our PACT® Med fungal nail information pack

PACT
Med fungal Nail Therapy
Download our Fungal nail treatment information pack

Fungal nail
treatment
What are fungal nails?
A fungal nail infection is a very common condition which affects the toenails causing them to become thick, discoloured and crumbly. It can affect the fingers and toenails and affects around 20% of people over 70. It is often caused by an athlete's foot (fungal skin infection) which has been left untreated.
What is the cause of fungal nails?
Fungal nail infections develop when small microorganisms known as fungi enter the skin through small cuts and abrasions. Some factors which make a person more susceptible to fungal nail infections include;
A genetic predisposition to fungal infection
Working in warm, moist environments
Poor circulation
Constrictive footwear
Increased perspiration
People who are generally active / sporty
Walking barefoot in areas such as swimming pools and gyms where the infection is likely to be spread.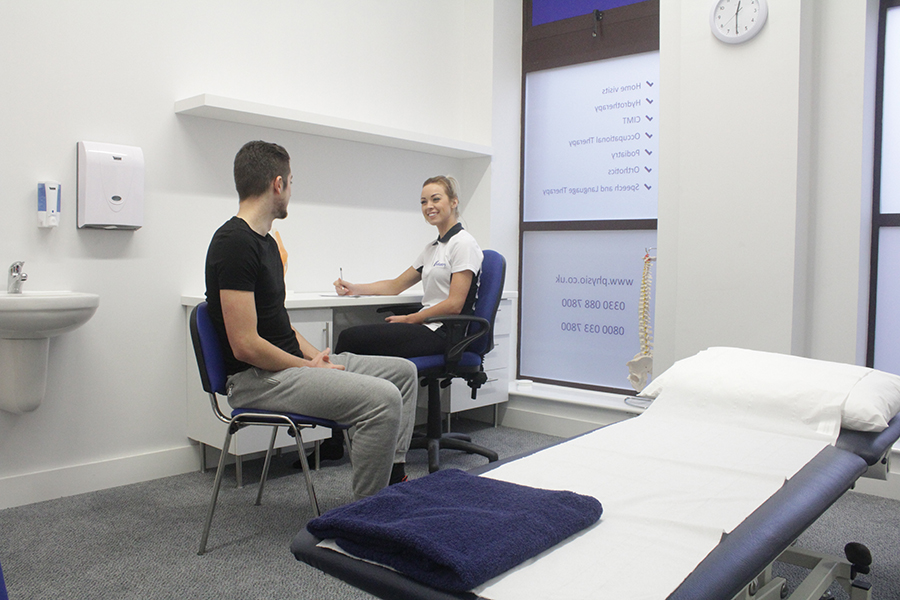 How are fungal nails treated in podiatry?
There are a few different treatment options available for fungal nail infections. The treatment which may be recommended is based on an individual basis and is dependent on the severity of the infection along with other factors. There is no 100% guaranteed treatment method for clearing fungal nail infections. With any fungal nail treatment method, the period it can take for the infection to fully clear can be up to 18 months. This is because this is how long it can take for an entire toenail to grow from root to tip. If changes are not made to the foot health of the individual, there is a high recurrence rate for the infection. It is important that the patient is aware and engages in the treatment plan to reduce this happening, a podiatrist will go through this in detail.
A podiatrist may begin by trimming the nail with a file or a nail drill to reduce the thickness which can help relieve any discomfort the nail may be causing. A podiatrist will discuss the options and which may be best suited.
Treatment options include:
TOPICAL ANTI-FUNGAL MEDICIMENTS:
Topical anti-fungal treatments can be applied at home by the patient until the infection has fully cleared. There are many different products advertised for the treatment of fungal nail infections, some which do not contain any anti-fungal properties at all. Podiatrists can advise with regards to the most appropriate topical anti-fungal treatments to use at home. Topical anti-fungal treatments are best recommended for mild infections.
LACUNA (nail fenestration)
Lacuna or nail fenestration is a method where the practitioner will drill micro-holes into the nail plate, this allows other ointments to be able to penetrate to the nail bed (the skin under the nail). The patient will then apply a product at home until the infection has grown out, and return for re-drilling of the holes as recommended. This is recommended for mild-moderate infection with minimal thickening.
PACT (photodynamic anti-microbial therapy)
PACT uses light therapy to fight fungus in the nail unit. Firstly, the nail is reduced as far as possible with a drill, then the PACT gel is applied to the nail. This gel causes the fungal cell to be susceptible to the particular wave length of light which is used to kill the fungus. A course of treatment is necessary over a minimum 3 months period. This is recommended for mild-moderate infection to the nail.
NAIL SURGERY
Nail surgery may be recommended when a fungal nail is causing ongoing discomfort. The toe will firstly be anaesthetised using a local anaesthetic, the toe nail will be removed and an acid is then applied to the root of the nail so it does not regrow.
ORAL ANTI-FUNGAL MEDICATION
Oral anti-fungal medication is the most effective treatment option with regards to clearing fungal nail infections. The medicine is taken daily for many months until the infection has cleared or recommended otherwise. This treatment option is most suitable for those with moderate-severe infections, or when other treatment methods have failed.
CONSERVATIVE MANAGEMENT
Podiatrists can cut, file and reduce the nails to make them more comfortable when they are difficult to manage.
For more information regarding fungal nail treatment options see:
To speak to one of our podiatrists or to arrange an appointment please contact us on office@chiropody.co.uk or call 0330 088 4222.
Take a look at some of our previous patients:
Save 5% by booking an appointment online.

Find your nearest clinic
We have clinics located throughout the North West. We also provide a home visit service.
Find out more »

No waiting lists!
Tired of waiting for treatment? Be seen by a podiatrist today!
Find out more »

Not sure how we can help?
Speak to a podiatrist to find out how we can help. Call us on
0330 088 4222
.
Find out more »
We work with:

Individuals

Organisations

Health professionals
Get in Touch!

0330 088 4222

If you would like to speak to one of our specialists then please complete this form.
We are open 7 days a week