Acid treatment
Acid treatments are corrosive solutions that are applied to the surface of a verruca in an attempt to eradicate them.
What are acid treatments?
Acid treatments are creams, lotions, gels and medicated plasters which contain an acid based ingredient that works to break down the verruca. The majority of these treatments contain an acid known as salicylic acid as the active ingredient. The level of acid contained in each form of treatment can vary. Acid based verruca treatments can be bought over the counter and applied at home or stronger strength solutions can be applied by a podiatrist. Due to their corrosive nature, it is advised that patients consult with a podiatrist prior to using such treatments.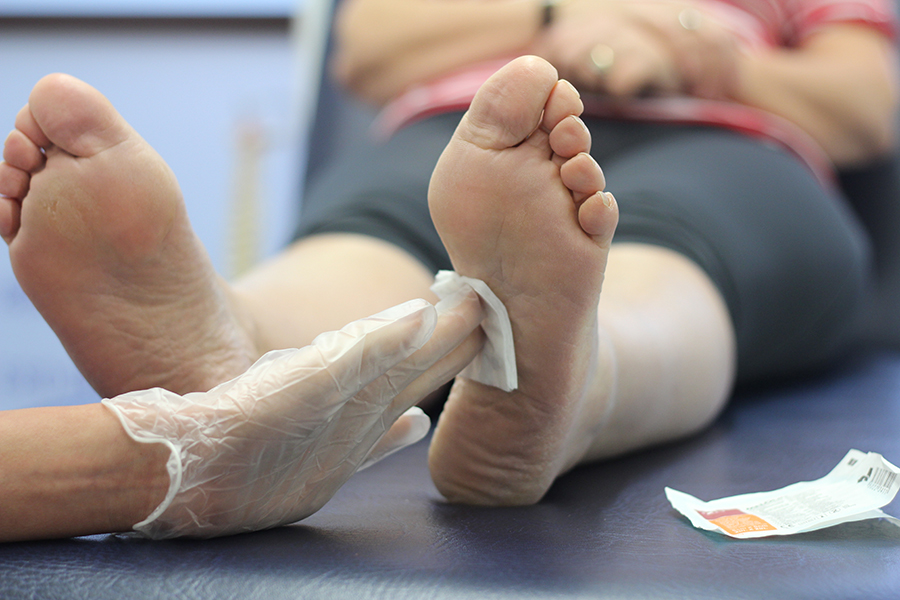 How do acid treatments work?
When acid treatments such as salicylic acid are applied to a verruca they work to break down and destroy the area of thickened skin which makes up the lesion. Verruca are viruses which are made up of the protein keratin and as a keratolytic agent salicylic acid is able to break down the protein the makes up the verruca. The acid softens the skin and leads to a mild inflammation which by doing so stimulates the body to fight off the virus.
How are acid treatments applied?
Higher strengths of salicylic acid can be applied by a qualified podiatrist who will begin treatment by carrying out a comprehensive assessment of the patient. A podiatrist will use the following system when applying an acid-based treatment to a verruca;
Any overlying callus will be reduced using a scalpel
The area surrounding the verruca will be masked to prevent the acid from damaging any healthy skin
Once the treatment is applied the patient will be advised to keep the area dry for 1-3 days
A follow up appointment will be made to allow the area to be debrided further and apply more treatment.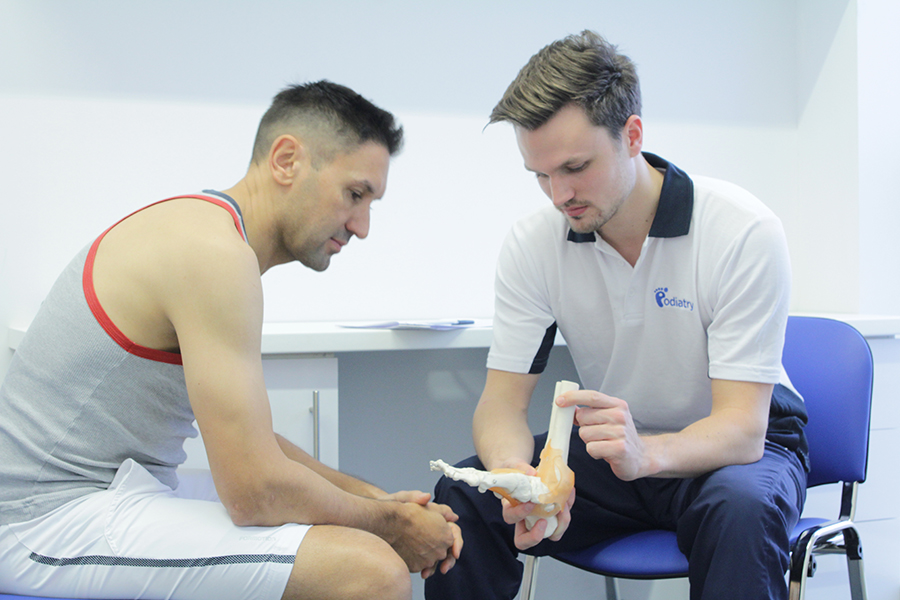 What are the benefits of acid treatments?
The following are some of the advantages of using acid treatments for verruca;
The procedure of applying acid treatments to verruca is usually painless
It allows for the remission of long-standing verrucae
Patients can carry out previously restricted activities such as swimming
The procedure can be carried out in clinic and does not require hospital admission
Prevents the spread of the virus to others
Please be aware, as with any verruca treatment option, acid application to the lesion is not 100% guaranteed to be effective. Some verruca will clear after three treatments, others may not clear after ten, treatment can take many months
Similar treatments / services that could help?
Other treatments which may also be used on verruca include;
Watch and wait: if you have a verruca that is not painful, there is a chance the body kills the virus on its own. In the mean-time, your podiatrist can remove the overlying surface of the verruca. Sometimes the verruca may bleed during this, this is quite normal; it is due to the blood vessels (which appear as black dots) within the verruca bursting.
Salicylic acid (available at all our clinics)
Needling (check with the office if this is available if interested)
SWIFT Microwave Treatment for Verruca (check with the office if this is available if interested)
Verrutop (available at all our clinics)
Debridement (available at all our clinics)
For more information about verrucae or acid treatments or to arrange an appointment please contact us on office@chiropody.co.uk or call 0330 088 4222.
Save 5% by booking an appointment online.

Find your nearest clinic
We have clinics located throughout the North West. We also provide a home visit service.
Find out more »

No waiting lists!
Tired of waiting for treatment? Be seen by a podiatrist today!
Find out more »

Not sure how we can help?
Speak to a podiatrist to find out how we can help. Call us on
0330 088 4222
.
Find out more »
We work with:

Individuals

Organisations

Health professionals
Get in Touch!

0330 088 4222

If you would like to speak to one of our specialists then please complete this form.
We are open 7 days a week