Toenail reconstruction
Download our Toenail Reconstruction information pack

Toenail
Reconstruction
Toenail reconstruction is a procedure which is used in podiatry to create a new toenail if the original nail has been damaged or lost completely following trauma or surgery.
What is toenail reconstruction?
Toenail reconstruction is the restoration of a previously damaged nail by a podiatrist for cosmetic or medical purposes. The process of toenail reconstruction involves the application of numerous layers of a special gel to the nail bed or damaged nail, onto which UV light is focused in order to harden the gel. The gel used in toenail reconstruction is different to that used to create acrylic nails.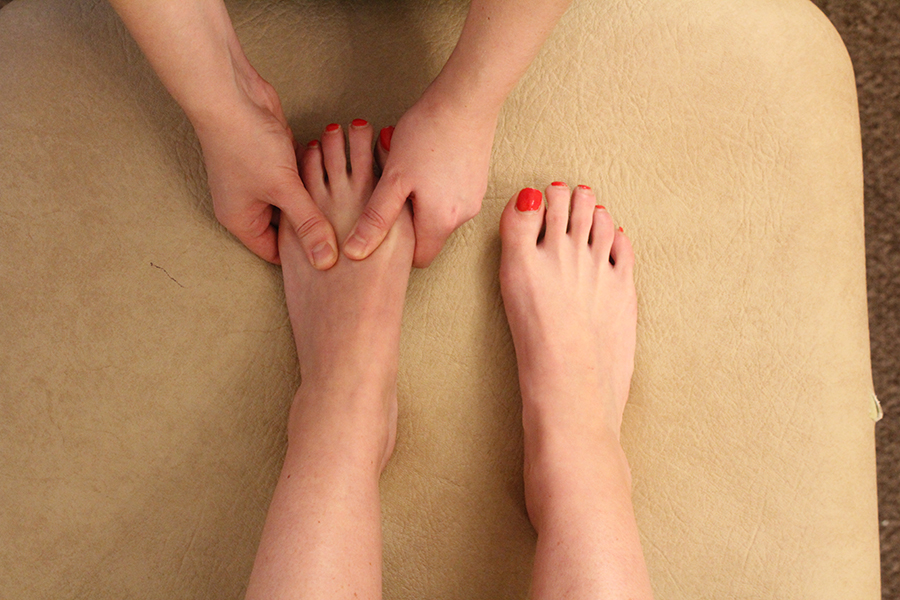 Who could benefit from toenail reconstruction?
Many different groups of people can benefit from toenail reconstruction including patients suffering from the following;
Fungal nails
Thick and discoloured nails
Cracked nails
Reduced or absent nails following trauma
Nails with an abnormal shape or growth
Psoriatic nails
Beaus lines
To replace nails removed during nail surgery
What does toenail reconstruction involve?
The process of toenail reconstruction is as follows;
1st step - Any remaining unwanted nail is reduced as much as possible by the podiatrist and the surface of any nail which cannot be reduced is filed to produce a rough exterior.
2nd step - The podiatrist cleans the nail removing any dirt or oil and disinfecting the area.
3rd step - An antifungal agent is applied to the surface of the nail or nail bed to allowthe gel to bind more easily.
4th step - A special gel is applied in liquid form onto the surface of the natural nail/nail bed. The gel is applied in layers using UV light to harden the gel after each layer.
5th step - Once the nail is formed into an appropriate thickness, it is smoothed over and in some cases a layer of gloss is applied.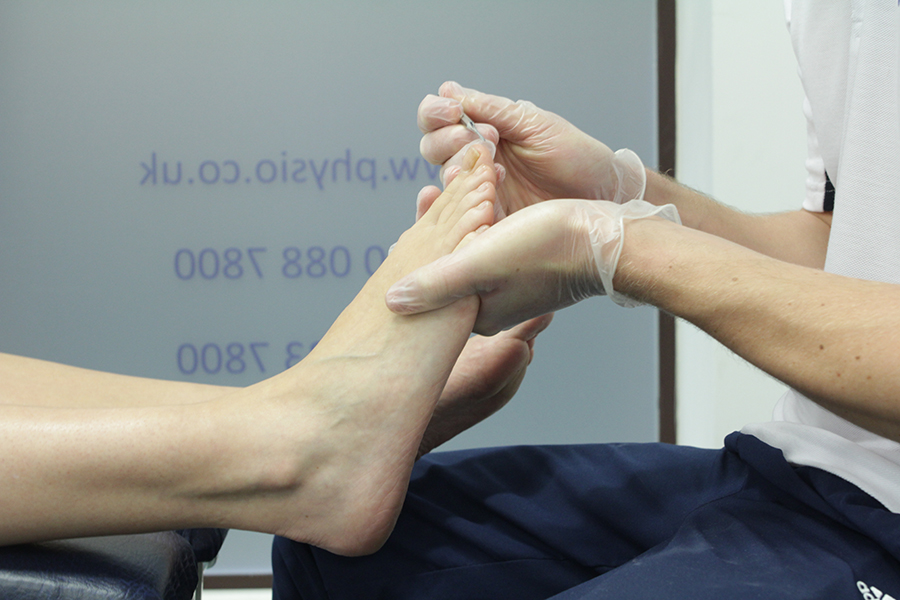 What are the benefits or toenail reconstruction?
Those thinking of receiving toenail construction can benefit from the following factors;
The reconstructed nail looks and feels like a natural nail
Improves confidence and morale
The new nail is flexible so can move naturally as the toe moves
The gel contains no aggressive chemicals
The natural nail and nail bed remains undamaged
The gel used has antifungal properties
The reconstructed nail is suitable for diabetics
The new nail can be treated in exactly the same way as the previous natural nail
Save £5 by booking an appointment online.

Find your nearest clinic
We have clinics located throughout the North West. We also provide a home visit service.
Find out more »

No waiting lists!
Tired of waiting for treatment? Be seen by a podiatrist today!
Find out more »

Not sure how we can help?
Speak to a podiatrist to find out how we can help. Call us on
0330 088 4222
.
Find out more »
We work with:

Individuals

Organisations

Health professionals
Take a look at our previous customers
The following images are before and after photographs of customers who have been through the toenail reconstruction treatment.
Get in Touch!

0330 088 4222

If you would like to speak to one of our specialists then please complete this form.
We are open 7 days a week