Taping
Taping can be used therapeutically in the treatment of injury and various conditions of the foot and ankle by enhancing mechanical support.
What is taping?
Taping is the application of specialised material to the foot and ankle using various techniques. It can be used to limit motion at the affected joint and protect a healing area providing support during recovery. It is also used to enhance muscle activation.
What podiatry related conditions can taping help with?
Taping can help provide support of the foot and ankle and therefore assist in the treatment of the following conditions;
Plantar fasciitis
Ankle sprain
Posterior tibial tendinopathy
Achillies tendinopathy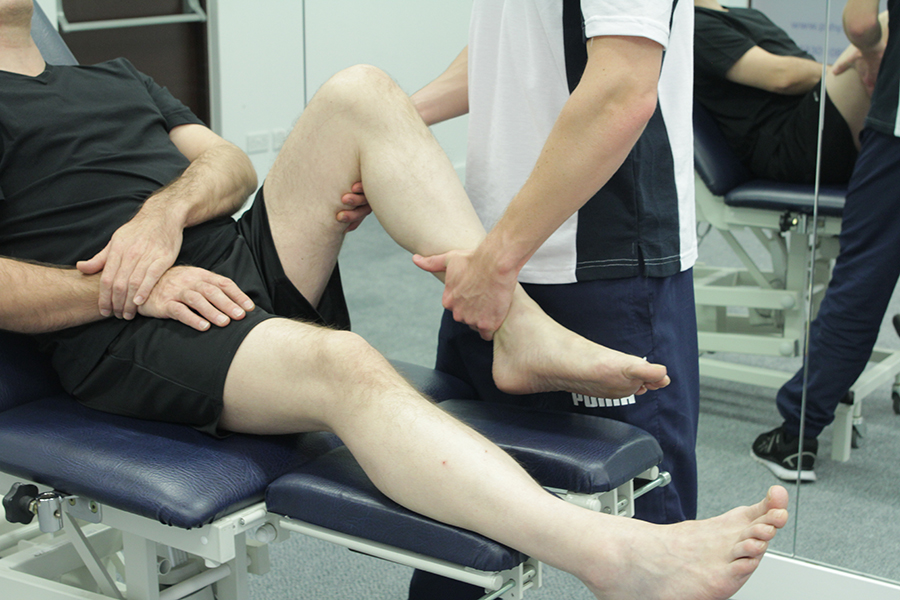 How does taping work?
Taping works in three different ways;
Provide stability - taping can be used to provide support for weakened muscles and ligaments. It improves the muscles contractibility even when the muscle is damaged, but its main role is to provide an external solid support to joints.
Reduce swelling - therapeutic tape has a stretch to it, which when applied to an area in which inflammation has occurred, works to raise the skin over that area. This creates a gap between the skin and the tissues beneath, producing an area of negative pressure. This causes lymphatic vessels to dilate, allowing fluid that has accumulated in that area to drain away, thus reducing any swelling.
Alter muscle activation - taping can also work by increasing or decreasing muscle activation. The tape has an effect on the proprioceptors in the skin. These proprioceptors alter the feedback to the central nervous system, which controls what happens to muscle, this can either increase or decrease the stimulus to the muscle, altering muscle activity.
What are the benefits of taping?
When used appropriately, foot taping can have many benefits, they include;
Accelerates the rate of recovery and the return to normal activity
Prevents aggravation or reoccurrence of an injury
Prevents injury occurring during activities which have added risk i.e. long distance running or contact sport
The amount of immobilisation can be controlled
Circulation in the taped area is not compromised
Taping is effective during movement and isn't as restrictive as a set cast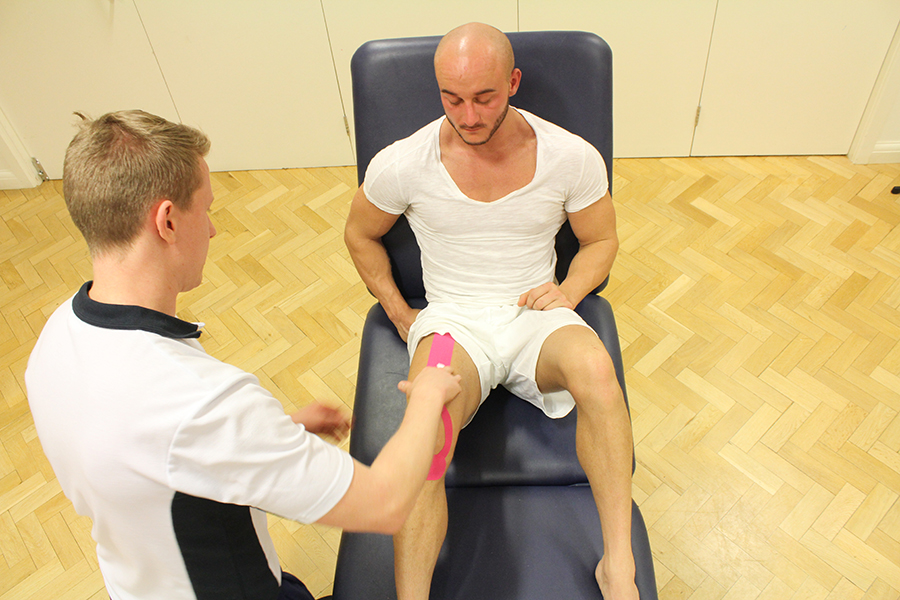 Similar treatments / services that could help?
There are similar treatments available as an alternative to taping including;
Orthotic management
Steroid injections
Ultrasound therapy
Padding techniques
Stretching and strengthening exercises
To arrange a session with one of our podiatrists please e-mail
office@chiropody.co.uk
or call
0330 088 4222
.
Save 5% by booking an appointment online.

Find your nearest clinic
We have clinics located throughout the North West. We also provide a home visit service.
Find out more »

No waiting lists!
Tired of waiting for treatment? Be seen by a podiatrist today!
Find out more »

Not sure how we can help?
Speak to a podiatrist to find out how we can help. Call us on
0330 088 4222
.
Find out more »
We work with:

Individuals

Organisations

Health professionals
Get in Touch!

0330 088 4222

If you would like to speak to one of our specialists then please complete this form.
We are open 7 days a week