Medicolegal report
Medico-legal reports are court reports that are written by health professionals who act as expert witnesses in a legal case.
What is a medico-legal report?
Here at Chiropody.co.uk our practitioners are able to produce medico-legal reports on request from the court. We have specialists in all of the following areas of podiatry;
Podopaediatrics
Diabetes
Podiatric surgery
Musculoskeletal podiatry
Trauma
What does a medico-legal report contain?
When requested, a medico-legal report will be put together by one of our fully qualified podiatrists and will contain the following pieces of information;
What current podiatry treatment is required and what will be required in the future
The estimated cost of treatment
The patients previous, present and future functional ability
What potential the patient has for improvement
To ensure they are up to date with all the latest protocols, research and methods of treatment all our report writing practitioners are registered with the Health Professions Council and are members of the Society of Chiropodists and Podiatrists.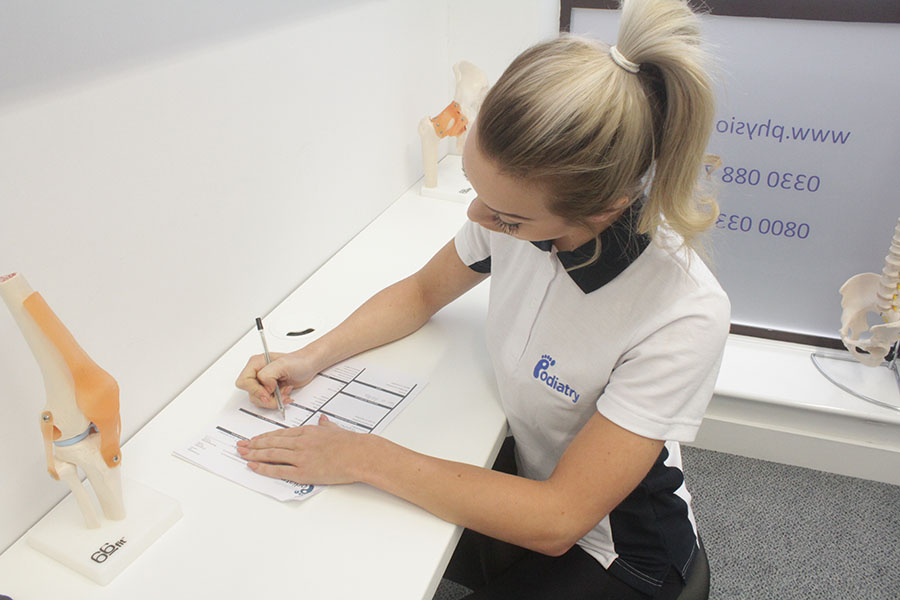 What is the cost of a medico-legal report?
The total cost of a medico-legal report will cover the initial assessment, report planning and the cost of travel. Reports are charged per hour and once an initial request has been made a quotation detailing all the costs involved will be provided.
Any additional reports, appearances in court or meetings will also be charged at an hourly rate.
Once instruction has been given either by letter or email as assessment will be booked. There is a period of one week between the initial assessment and the time the report is provided. A final report will usually be produced within three weeks.
For all queries regarding our medico-legal report writing service please contact us via email on office@chiropody.co.uk or call 0330 088 4222.
Save 5% by booking an appointment online.

Find your nearest clinic
We have clinics located throughout the North West. We also provide a home visit service.
Find out more »

No waiting lists!
Tired of waiting for treatment? Be seen by a podiatrist today!
Find out more »

Not sure how we can help?
Speak to a podiatrist to find out how we can help. Call us on
0330 088 4222
.
Find out more »
We work with:

Individuals

Organisations

Health professionals
Get in Touch!

0330 088 4222

If you would like to speak to one of our specialists then please complete this form.
We are open 7 days a week