Exercise programmes for children
Exercise programmes are specific exercises which are prescribed by a podiatrist or other health care practitioner in the treatment of some paediatric podiatry conditions.
What are exercise programmes?
Exercise programmes are activities prescribed by a podiatrist in order to stretch and strengthen muscles within the foot and ankle that have become weakened due to injury or as the result of disease. An exercise programme can be used to treat a wide range of problems, helping to improve muscles strength and length to improve foot function and prevent any existing problems from developing.
What podiatry related problems can exercise programmes for children help with?
Exercise programmes designed specifically for children can help in the treatment of the following podiatry related conditions:
Juvenile arthritis
In toeing
Out toeing
Flat feet
Plantar fasciitis
Talipes
Severs disease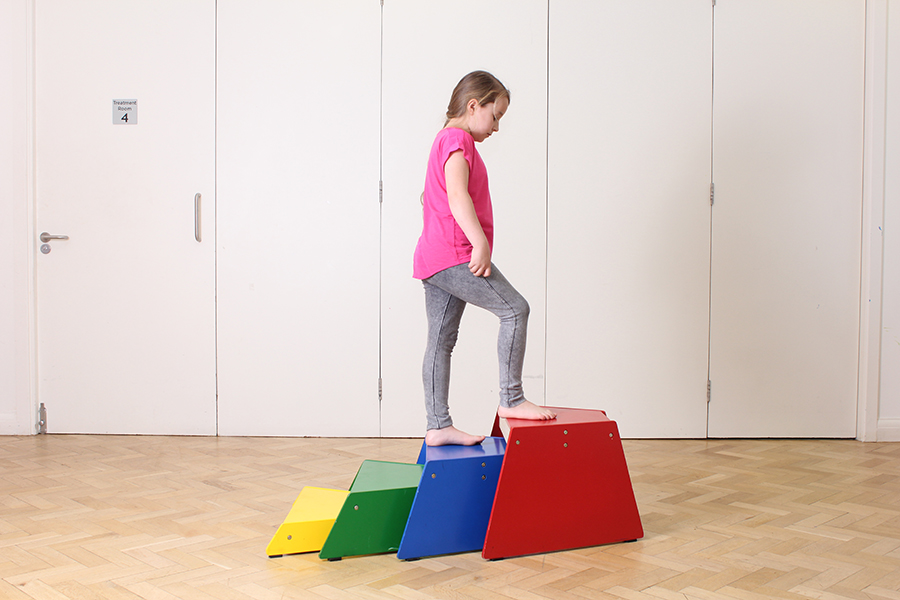 How do exercise programmes help?
Performing certain types of exercises can help to strengthen muscle groups in the foot and leg enabling them to function normally. Short and tight muscles can lead to pain and increased risk of injury, exercises can be used to elongate muscles and soft tissues making them more flexible.
What are the benefits of exercise programmes for children?
Exercise programmes specifically designed for your child can provide the following benefits;
Improved foot and lower limb function
Better balance
A greater range of joint movement
Reduced pain
Greater muscle strength
Improved gait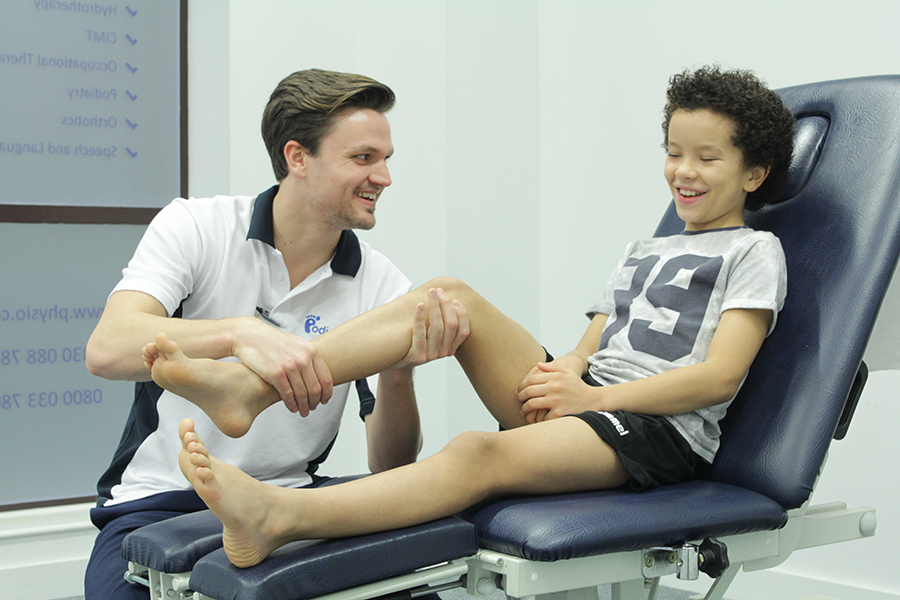 Similar treatments / services that could help?
Other treatments available for common paediatric podiatry conditions include:
Orthotic intervention
Expert advice and information
Footwear advice and education
Massage therapy
For more information on our paediatric exercise programmes or to arrange an appointment please contact us on office@chiropody.co.uk or call 0330 088 4222.
Save 5% by booking an appointment online.

Find your nearest clinic
We have clinics located throughout the North West. We also provide a home visit service.
Find out more »

No waiting lists!
Tired of waiting for treatment? Be seen by a podiatrist today!
Find out more »

Not sure how we can help?
Speak to a podiatrist to find out how we can help. Call us on
0330 088 4222
.
Find out more »
We work with:

Individuals

Organisations

Health professionals
Get in Touch!

0330 088 4222

If you would like to speak to one of our specialists then please complete this form.
We are open 7 days a week