Range of Movement Exercises
Range of movement exercises are rehabilitation exercises which concentrate on increasing the range of motion available at a knee or ankle joint which has been affected by injury or disorder.
What are range of movement exercises?
'Range of movement' is the normal degree of movement available at any given joint. Range of movement exercises are activities which are designed to increase and improve the amount of movement a joint is capable of. There are three types of range of movement exercises;
Passive movement
- this is movement applied to the joint by the practitioner or using a piece of equipment. When passive movement occurs the joint is completely relaxed with the external force carrying out the movement, requiring no effort from the patient.
Active movement
- this is when the individual themselves performs the movement at the joint when they have the strength to carry out the motion without any assistance.
Active assists movement
- this is when movement of the joint is carried out by the individual with some help from the practitioner, they are not carrying out the motion completely by themselves.
All these exercises are carried out to improve the flexibility and mobility at a joint which has been damaged as a result of injury or disease.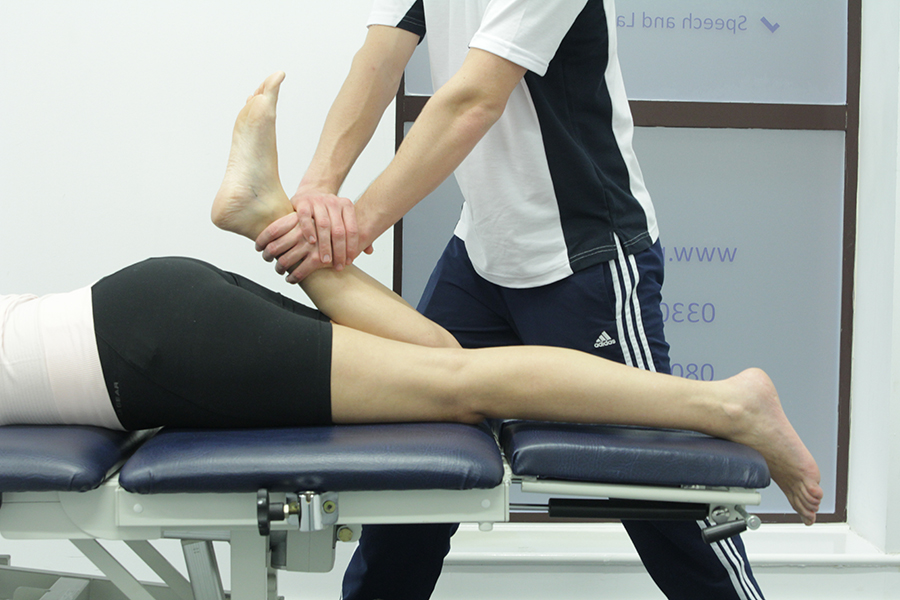 What podiatry-related conditions can range of movement exercises help with?
Range of movement exercises can be used on any joint at which there is stiffness, pain and reduced flexibility due to injury or disorder. The following are some podiatry related conditions which benefit from range of movement exercise programmes;
Ankle sprain
Shin splints
Neuropathy (nerve damage which can lead to loss of sensation and reduced feeling)
Injury at the knee
Arthritis
Achilles tendinopathy
How do range of movement exercises work?
Range of movement exercises work by stimulating an increase in circulation to a joint. When a joint becomes damaged, the body's natural healing process produces swelling and results in the formation of scar tissue along the length of the muscle. This can lead to pain and discomfort as well as limited movement at the joint. If muscles are not exercised they can become stiff and weak, putting them at greater risk or further injury. By increasing the circulation to the affected joint, range of motion exercises can help to break down any knots in the muscle caused by scar tissue, reducing any associated pain and stiffness.
Range of movement exercises can also help improve the symptoms associated with peripheral neuropathy by stimulating nerve conduction.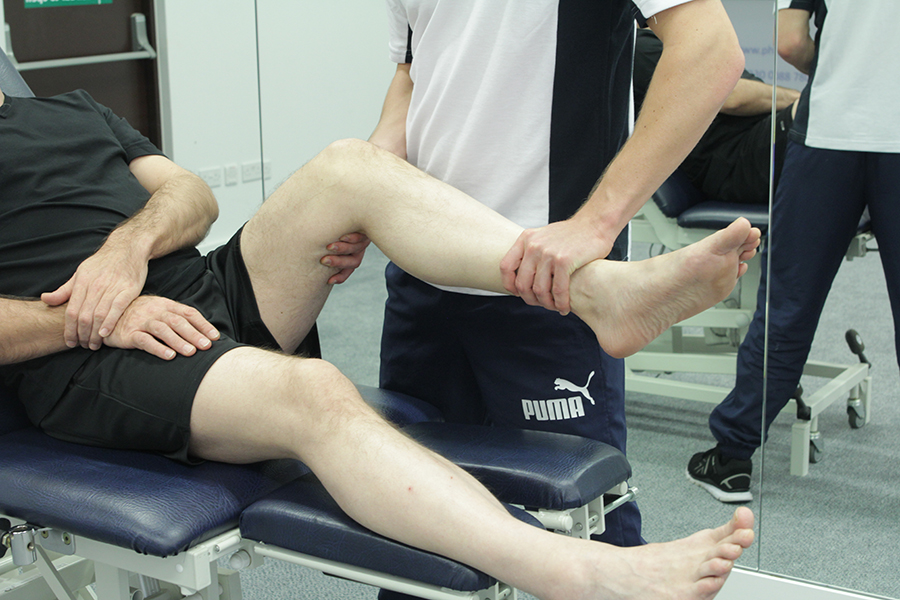 What are the benefits of range of movement exercises?
Range of movement exercise programmes are designed to be specific to the individuals own needs and objectives. The benefits of this include;
A reduction in stiffness within the joint
Improving and maintaining the flexibility at the joint
Strengthen weakened muscles
Improve circulation
Stimulate nerve conduction
A reduction in pain levels
Similar treatments / services that could help?
There are other treatments available at our clinics which can be used in the treatment of injured or weakened joints. They include;
Mobilisation and manipulation programmes
Stretching and strengthening activities
Acupressure therapy
Massage therapy
To book a session in one of our clinics please e-mail
office@chiropody.co.uk
or call
0330 088 4222
.
Save 5% by booking an appointment online.

Find your nearest clinic
We have clinics located throughout the North West. We also provide a home visit service.
Find out more »

No waiting lists!
Tired of waiting for treatment? Be seen by a podiatrist today!
Find out more »

Not sure how we can help?
Speak to a podiatrist to find out how we can help. Call us on
0330 088 4222
.
Find out more »
We work with:

Individuals

Organisations

Health professionals
Get in Touch!

0330 088 4222

If you would like to speak to one of our specialists then please complete this form.
We are open 7 days a week