Personal exercise programme
Personal exercise programmes are the therapeutic use of exercises within podiatry as a method of managing pain and promoting rehabilitation following injury or disorder at the foot and ankle.
What are personal exercise programmes?
Personal exercise programmes are individually designed exercises which are used to reduce the levels of pain experienced as a result of some podiatry related conditions and/or injury to the foot and lower limb. These exercises are based on the patient's individual complaint and their desired outcomes.
What podiatry-related conditions can personal exercise programmes help with?
Personal exercise programmes can be incorporated into the treatment programmes of patients suffering from many podiatry-related conditions, these may include;
Arthritis
Neuropathic pain
Achilles tendinopathy
Ankle sprain
Injuries to the knee
Plantar fasciitis
Post fracture treatment to the foot and ankle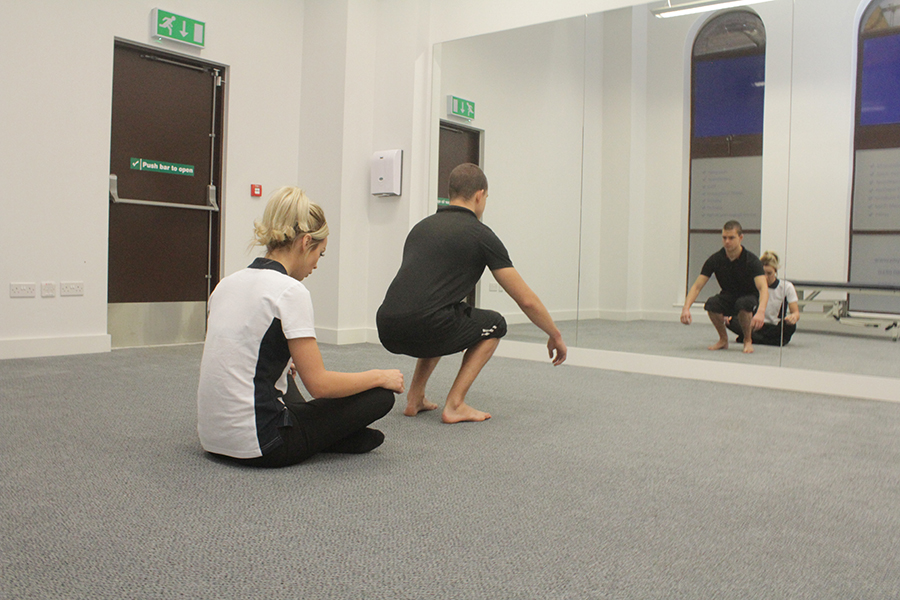 How do personal exercise programmes work?
Exercise can help to manage pain levels in the following ways;
Reduce scar tissue - when a muscle is damaged due to injury or as the result of disease, scar tissue forms within the muscle fibres. This tissue is known to cause pain and discomfort by compacting against nerves. Exercise improves blood flow to the area helping to break down this painful, fibrous tissue therefore providing pain relief.
Psychological effects - studies have shown that exercise can provide distraction from stressful stimuli such as pain and also encourages the release of natural pain-relieving hormones such as endorphins.
Strengthen muscles - when mobility becomes compromised following injury or disease, the joints can become stiff if the correct exercises are not performed making a return to normal activity more difficult. Carrying out gentle exercises can help to strengthen weakened muscles allowing for a faster recovery.
Increase exercise tolerance - an individuals ability to tolerate exercise can sometimes be affected by injury. Exercise programmes can help to increase a persons capacity for activity.
What are the benefits of personal exercise programmes?
Personal exercise programmes have many benefits on the outcome of a patients treatment, this may include;
A reduction in pain levels
Allow for a faster rate of recovery
Increase muscle strength
Improve mobility
Encourage better balance and coordination
Improve confidence in carrying out normal daily activities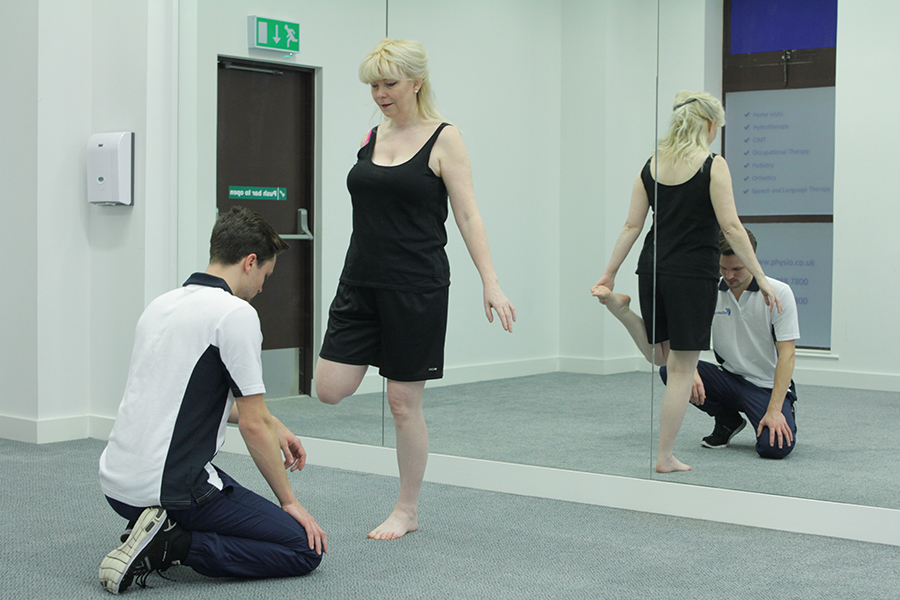 Similar treatments / services that could help?
Other services available which may be used in the treatment of your condition include;
Taping treatments
The use of orthotics/insoles
Steroid injections
Padding and strapping therapy
Ultrasound therapy
To organise an appointment today please e-mail
office@chiropody.co.uk
or call
0330 088 4222
.
Save 5% by booking an appointment online.

Find your nearest clinic
We have clinics located throughout the North West. We also provide a home visit service.
Find out more »

No waiting lists!
Tired of waiting for treatment? Be seen by a podiatrist today!
Find out more »

Not sure how we can help?
Speak to a podiatrist to find out how we can help. Call us on
0330 088 4222
.
Find out more »
We work with:

Individuals

Organisations

Health professionals
Get in Touch!

0330 088 4222

If you would like to speak to one of our specialists then please complete this form.
We are open 7 days a week