Strengthening Exercises
Strengthening exercises are physical activities that can be used to support and provide strength in the rehabilitation of muscles groups within the foot and lower limb.
What are strengthening exercises?
Strengthening exercises involve working muscles within the foot, ankle and lower leg against resistance, in order to improve muscle strength. Resistance can be provided in the form of elastic bands, free weights or body weights. Strengthening is a steady process which should always be used on pain free areas. Exercises are prescribed once the initial inflammatory phase of the presenting problem is over.
What podiatry related conditions can strengthening exercises help with?
Strengthening exercises can be used successfully in the treatment of many podiatry related conditions including;
Shin splints
Tight calves
Plantar fasciitis
Tendinopathy
Sprains within the foot or ankle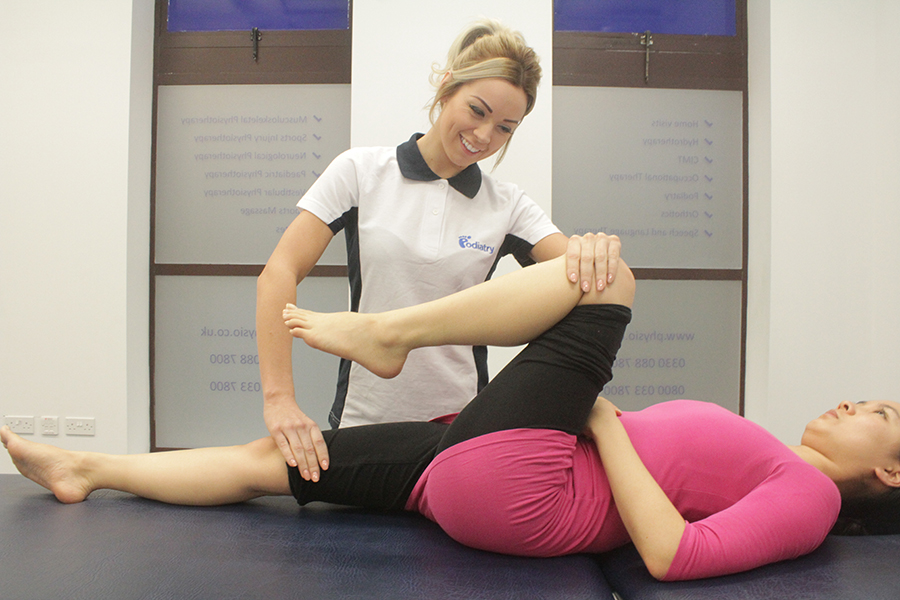 What are the benefits of strengthening exercises?
There are various benefits of using strengthening exercises for the foot and lower limb. The following are a list of some of those benefits;
Once the practitioner has carried out an assessment and prescribed the patient with a set of strengthening exercises, these exercises can be carried out at home
Strengthening exercises are a safe and effective form of treatment
Using strength exercises as a method of treatment means it is less likely that prescribed medicine and surgery will be required
Increased muscle strength and prevention of further injury
How do strengthening exercises work?
Working the muscles against resistance works by causing microscopic damage to the muscle fibres which are then repaired by the body to allow the muscles to regenerate and become stronger. Muscle strengthening exercises build up strength within the muscle itself and the surrounding supporting muscles.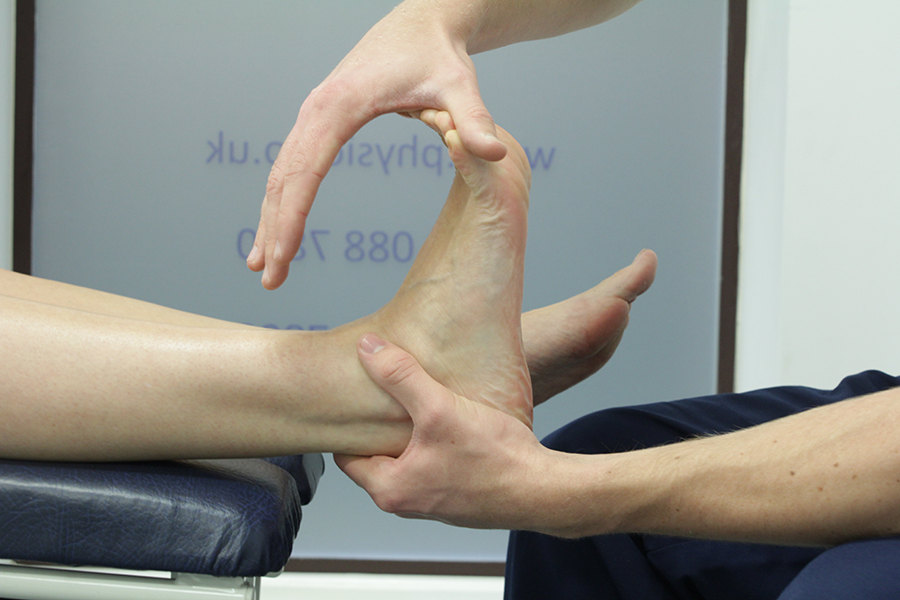 Similar treatments / services that could help?
There are other similar treatments available from the podiatry department within our clinic including;
Ultrasound therapy
Orthotic devices
Massage therapy
Steroid injections
Book an appointment today by e-mailing
office@chiropody.co.uk
or call
0330 088 4222
.
Save 5% by booking an appointment online.

Find your nearest clinic
We have clinics located throughout the North West. We also provide a home visit service.
Find out more »

No waiting lists!
Tired of waiting for treatment? Be seen by a podiatrist today!
Find out more »

Not sure how we can help?
Speak to a podiatrist to find out how we can help. Call us on
0330 088 4222
.
Find out more »
We work with:

Individuals

Organisations

Health professionals
Get in Touch!

0330 088 4222

If you would like to speak to one of our specialists then please complete this form.
We are open 7 days a week