FAQS
The following is a list of questions commonly asked by patients visiting Chiropody.co.uk, if you have any further questions which have not been answered on this page please do not hesitate to contact us with your query by emailing office@chiropody.co.uk or calling 0330 088 4222;
What happens during my first appointment?
During your first appointment you will receive a detailed assessment with the aim of providing each patient with a diagnosis of their presenting problem. As a result of this assessment and diagnosis treatment will be provided and a management plan will be devised to suit your individual requirements. Your problem will be explained to you and advice will be provided by our knowledgeable practitioners. Treatments may require a one off appointment or on-going visits depending on the condition, if this is the case the effects of the treatment will be monitored and adjusted to produce the best possible outcome.
What conditions can a podiatrist treat?
Podiatrists can treat a variety of different problems and conditions affecting the foot and lower limb using surgical and nonsurgical procedures. A podiatrist will treat problems ranging from disorders affecting the skin such as corns and callus to foot deformities including bunions and hammertoes. For a full list of the treatments we offer please see our treatments page.
Do I need to bring anything with me to my appointments?
Depending on the type of appointment you require you will be advised whether you need to bring anything with you to your appointment or not. This may include footwear worn during daily activities or sport or a list of your current medication.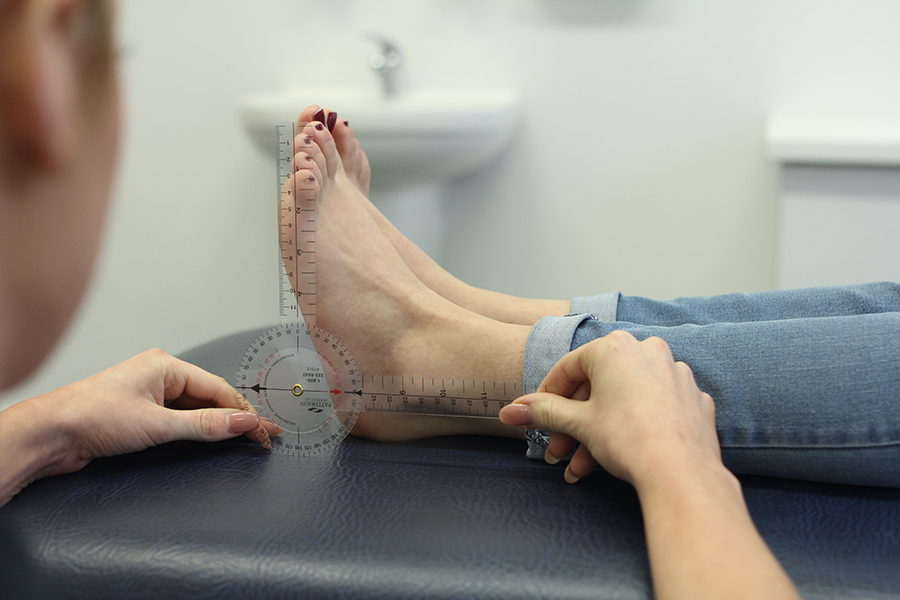 What will my treatment involve?
The type of treatment you receive will depend on your main presenting complaint. Treatment can be as simple as nail cutting to more complex procedures like minor surgery to remove an ingrown toenail. A podiatrist can also treat conditions which affect the structure and alignment of the foot using orthotic intervention, this type of treatment may involve carrying out a full biomechanical assessment of the foot and lower limb.
Who benefits from podiatry treatment?
Anybody can benefit from podiatry if they are suffering from a problem which is affecting their foot and/or lower limb. We offer appointments to patients of all ages from children through to the elderly.
What is the difference between a podiatrist and a chiropodist?
There is no difference between a podiatrist and a chiropodist, a podiatrist is the more recent terminology used to describe a practitioner who treats problems affecting the foot and lower limb.
How many treatments will I require?
Every patient is individual and every condition is different therefore there is no fixed number of treatments for each person. A podiatrist may be able to provide you with an estimation of the number of treatments which will be required following your initial assessment however, the effects of a treatment can vary from individual to individual and so no definitive answer is available.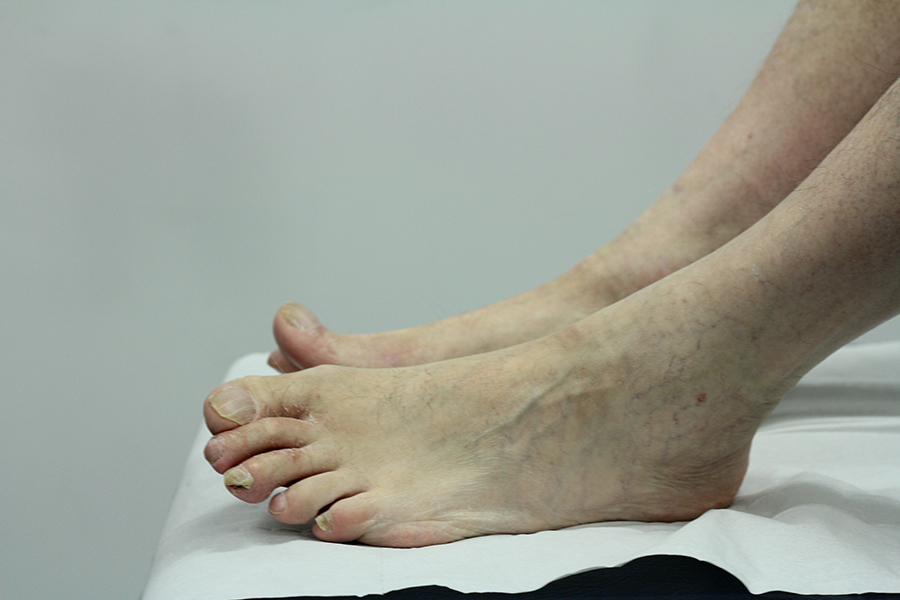 What are orthotics?
Orthotics are inserts which are placed inside a patients shoes with the aim of correcting any structural mal-alignments and providing the foot with additional protection and support. Orthotics are used as a form of treatment when there is impaired foot function due to problems such as flat foot, high arches and metatarsalgia plus many more.
How long is an appointment?
The length of an appointment will vary depending on the type of treatment required. A podiatry session can last between 30 and 90 minutes.
If you have a question you wish to ask us or if you would like to arrange an appointment please contact us on office@chiropody.co.uk or call 0330 088 4222.
Save 5% by booking an appointment online.

Find your nearest clinic
We have clinics located throughout the North West. We also provide a home visit service.
Find out more »

No waiting lists!
Tired of waiting for treatment? Be seen by a podiatrist today!
Find out more »

Not sure how we can help?
Speak to a podiatrist to find out how we can help. Call us on
0330 088 4222
.
Find out more »
We work with:

Individuals

Organisations

Health professionals
Get in Touch!

0330 088 4222

If you would like to speak to one of our specialists then please complete this form.
We are open 7 days a week