Provision of orthotics
Orthoses are devices which are placed inside patients' shoes providing them with relief and support.
What are orthotics?
Foot orthotics are inserts which are used to restore normal foot function. When an individual is on their feet for a long period of time during the day, their feet are often subject to excessive pressures and abnormal forces which can then lead to problems developing at the foot and lower leg. Orthoses work to protect the foot from factors which can contribute to such problems.
Organisation may benefit from the provision of orthotics if they employ a workforce who is on their feet for long periods of time.
How can orthotics help?
Orthoses can work to restore normal foot function in a number of ways helping to treat some common conditions of the foot and ankle by;
Supporting and aligning the structures which make up the foot and ankle
Position the foot in a way that improves overall function
Works in the prevention of foot deformities or corrects and/or accommodates existing deformities.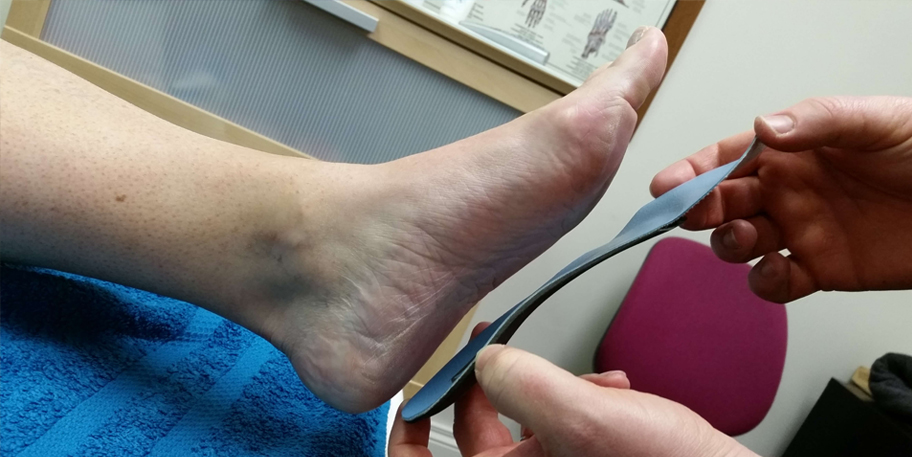 Who would benefit from the provision of orthotics?
Patients suffering from the following podiatry related conditions would benefit from receiving treatment with orthoses;
Morton's neuroma
Limb length difference
Plantar fasciitis
Corns and callus
Tendonitis
Hallux limitus
Ankle pain
Forefoot pain
An individual who works on their feet for long periods may find that this is a contributing or causative factor in the development of these conditions.
Types of orthotics
There are two main types or orthoses, casted and non casted also known as bespoke and "off the shelf" orthoses. The following is a description of these two services;
Casted Orthotics
Casted orthoses are inserts which are made by taking a cast impression of the patients foot and producing a pair of insoles from this impression. Casted orthoses are bespoke to the patient and are specific to their own needs. Prior to casting, a biomechanical assessment of the patients foot and lower limb function is carried out and it is from the results of this assessment that the podiatrist can decide upon the correct casting for that particular patient.
Non casted orthotics
Non casted orthoses are mass produced manufactured insoles which are developed according to a generic shape of foot. These types of orthoses are often used as a starting treatment before moving on to custom made products if necessary.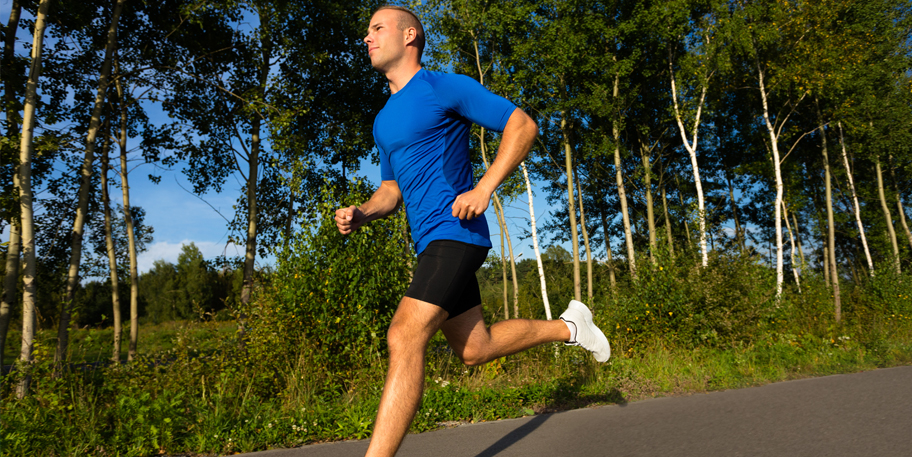 What are the benefits of orthotics?
There are a number of advantages of using orthoses as a form of treatment. These may include;
They are effective at providing relief from painful symptoms
They can provide cushioning relief and comfort
They can offload the foot and provide support
They can prevent excessive callus and corn formation
They improve foot and lower limb function
For a biomechanical assessment appointment please e-mail office@chiropody.co.uk or call 0330 088 4222.
Save 5% by booking an appointment online.

Find your nearest clinic
We have clinics located throughout the North West. We also provide a home visit service.
Find out more »

No waiting lists!
Tired of waiting for treatment? Be seen by a podiatrist today!
Find out more »

Not sure how we can help?
Speak to a podiatrist to find out how we can help. Call us on
0330 088 4222
.
Find out more »
We work with:

Individuals

Organisations

Health professionals
Get in Touch!

0330 088 4222

If you would like to speak to one of our specialists then please complete this form.
We are open 7 days a week