Foot health education
Foot health education is the use of expert podiatry knowledge and opinion in order to encourage patients to look after their feet and manage any foot health problems.
What is foot health education?
Foot health education is a method of preventing foot health problems by empowering patients and carers with the information they need to care for their own feet and the feet of those whom they look after.
The purpose of foot health education is to encourage the public to manage their own foot health using methods of self-care and help from family members, friends and carers as a way of avoiding problems developing in the future or managing any existing conditions that have already arisen.
A podiatrist can provide information ranging from how to self-care and the most appropriate footwear to maintaining good foot hygiene.
Foot health education is focused on providing encouragement, confidence and reassurance.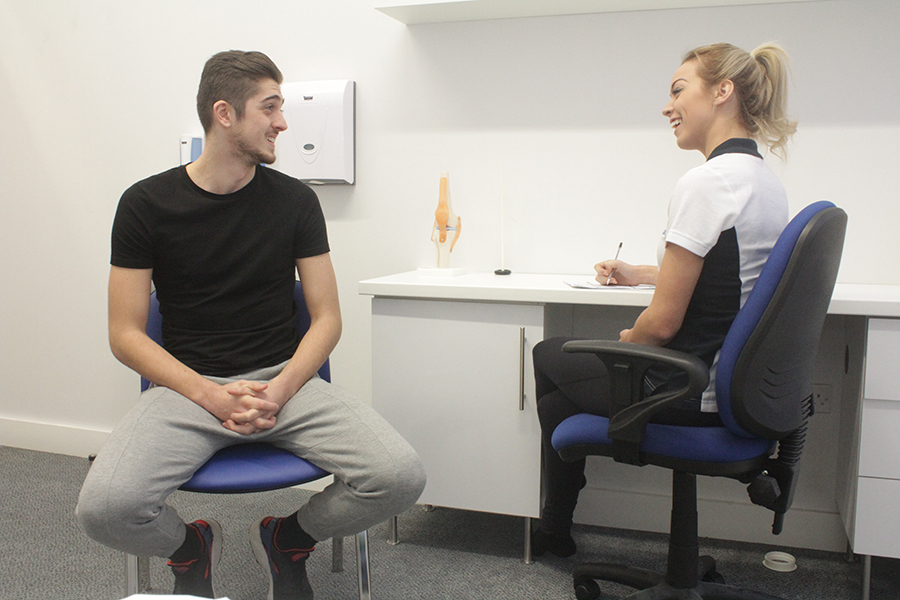 Who would benefit from foot health education?
Our foot health education service is available to everyone. Whether you require more knowledge of your condition and how to look after your feet or you would simply like some reassurance about your own or a relative's foot health then a consultation with one of our podiatrists could be of benefit to you.
We offer appointments to the following groups;
Chiropody.co.uk provides foot health education sessions for the following issues;
Save 5% by booking an appointment online.

Find your nearest clinic
We have clinics located throughout the North West. We also provide a home visit service.
Find out more »

No waiting lists!
Tired of waiting for treatment? Be seen by a podiatrist today!
Find out more »

Not sure how we can help?
Speak to a podiatrist to find out how we can help. Call us on
0330 088 4222
.
Find out more »
We work with:

Individuals

Organisations

Health professionals
Get in Touch!

0330 088 4222

If you would like to speak to one of our specialists then please complete this form.
We are open 7 days a week