Callus treatment
Callus treatment in podiatry is the debridement (removal) of thickened areas of skin which can develop anywhere over the foot but are most commonly found on the sole of the foot or the sides and surface of the toes.
What is Callus?
Callus is a thickening and/or hardening of the skin which can cause pain and discomfort if left untreated. Callus build up can be particularly dangerous in patients with poor circulation or diabetic neuropathy as the combination of excessive pressures and lack of sensation can lead to the formation of ulcers, which if left untreated can cause infection.
What is the cause of callus?
Callus is caused by an uneven distribution of weight and abnormal loading across the foot placing affected areas under increased pressure and subjecting them to excessive shear forces. As a protective measure thickened areas of skin will develop in order to protect the underlying structures from injury. There are a number of contributing factors which can lead to the build-up of callus including;
Inappropriate or poorly fitting footwear
Increased or excessive walking or running
Increased pressures over bony prominences/deformities of the foot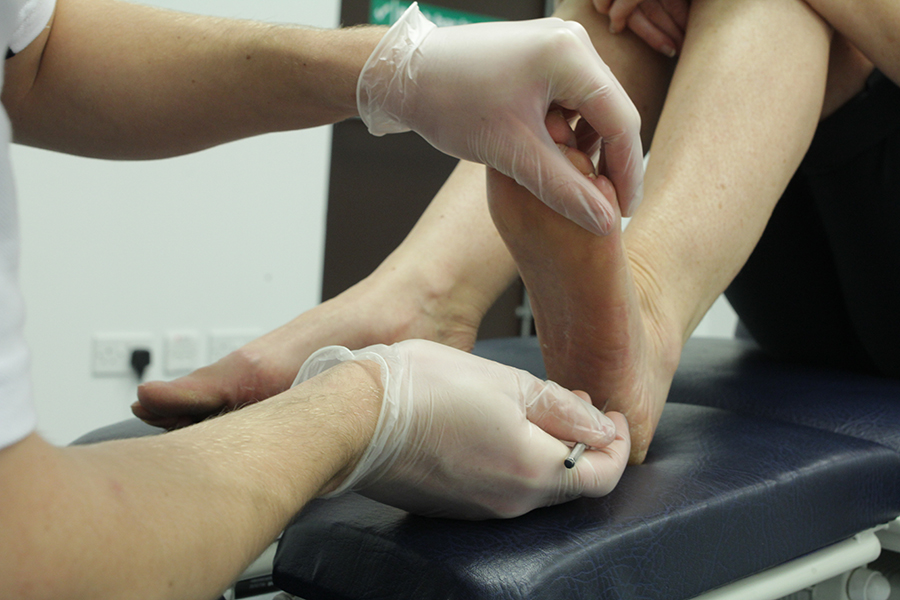 How is callus treated in podiatry?
The aim of callus treatment in podiatry is to remove the excessive pressure that is causing the build-up, reduce the level of pain and discomfort and improve the appearance and function of the skin.
Prior to carrying out any treatment a podiatrist will carry out a full assessment of the patient to determine the cause of the callus.
Treatment will often begin with the painless debridement of any callus using a scalpel blade. Further treatment may include;
Footwear advice and education
Padding techniques to reduce or redistribute pressures
Orthotic intervention to relieve any excessive plantar (sole of the foot) pressures
Surgical correction of bony abnormalities
Self-treatment is not advised before consulting with a qualified podiatrist.
To arrange an appointment in one of our easily accessible clinics please email us on
office@chiropody.co.uk
or call one of our friendly reception staff on
0330 088 4222
.
Take a look at some of our previous customers:
Save 5% by booking an appointment online.

Find your nearest clinic
We have clinics located throughout the North West. We also provide a home visit service.
Find out more »

No waiting lists!
Tired of waiting for treatment? Be seen by a podiatrist today!
Find out more »

Not sure how we can help?
Speak to a podiatrist to find out how we can help. Call us on
0330 088 4222
.
Find out more »
We work with:

Individuals

Organisations

Health professionals
Get in Touch!

0330 088 4222

If you would like to speak to one of our specialists then please complete this form.
We are open 7 days a week