Gait Analysis
Download our Biomechanical Assessment information pack

Biomechanical
Assessment
Gait analysis is the process in which a qualified healthcare professional, in this case a podiatrist, examines the way in which someone functions during walking, and if requested - running.
What is gait analysis?
Gait analysis is part of a thorough comprehensive podiatric biomechanical assessment looking at the structure and function body as a whole. This can involve firstly a couch assessment of joint range of movements, muscle strength and length. The podiatrist will then examine whilst weight bearing, and during gait, in relation to lower limb problems.
The reason being as the foot is part of a kinetic chain, meaning its function relies on other parts of the body, including the knee,hip, back and shoulder. When one area isn't functioning correctly it can have a knock on effect on another.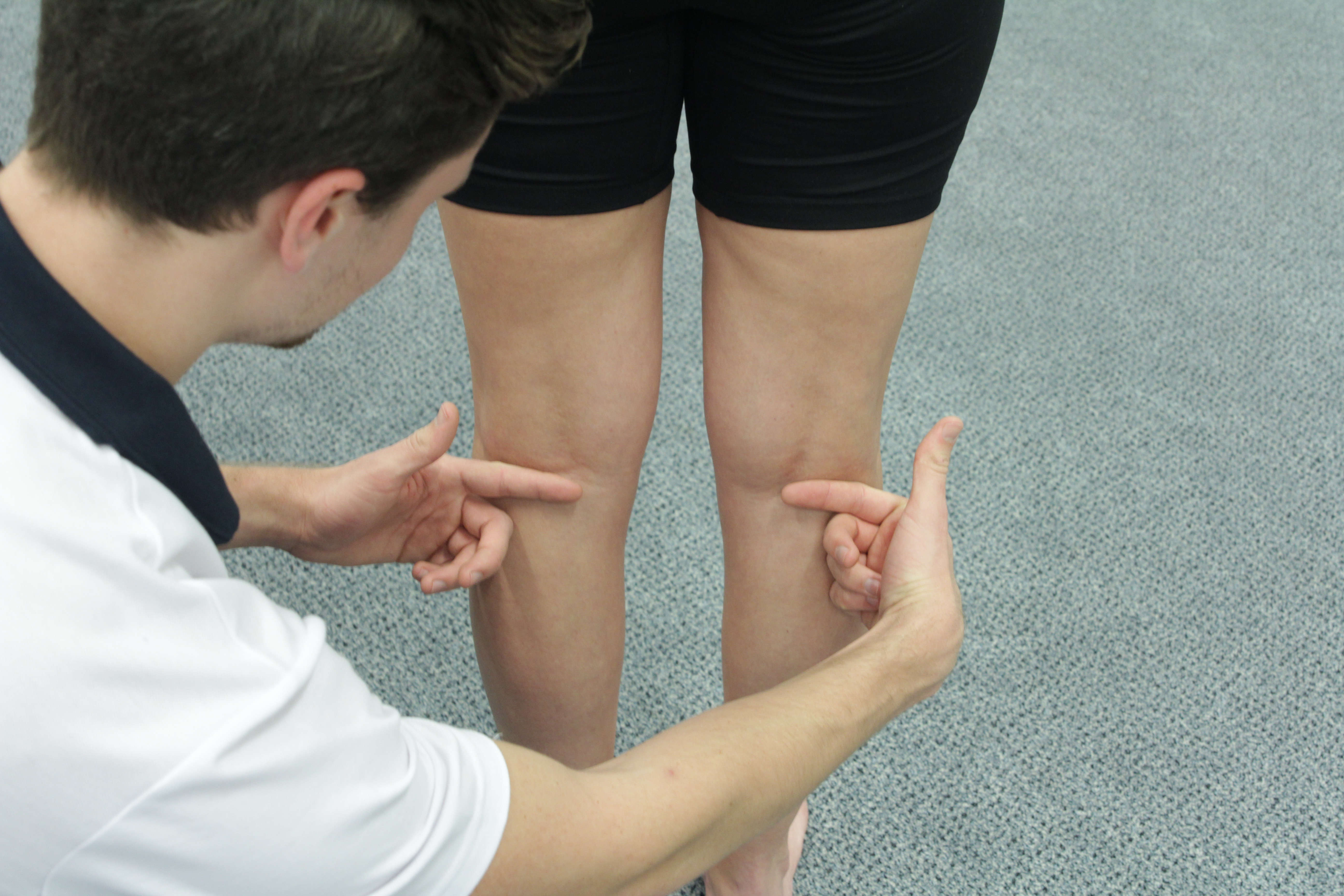 What podiatry related conditions can gait analysis help with?
There are a number of conditions that gait analysis may help in the diagnosis of, if you are unsure contact us for a free telephone consultation with a podiatrist, here are a few to name:
What does a gait analysis involve?
During a gait analysis assessment, the podiatrist will assess the whole body including the shoulder, back, hip, knee, leg and foot, individually and in relation to each other. This involves examination of symmetry, quality and range of motion at each joint, and the strength, flexibility and length of muscle, tendons and ligaments. The assessment will be executed with the patient lying, sitting, standing and walking/running.
Observations may be required looking at the patient running/walking on the treadmill, and video recordings may be taken for both patient and podiatrist benefit, recordings can be played back in slow motion for easier interpretation.
Following assessment, the podiatrist will determine what further treatment is necessary. This may include the prescription of orthoses/insoles or specific stretching or strengthening exercises.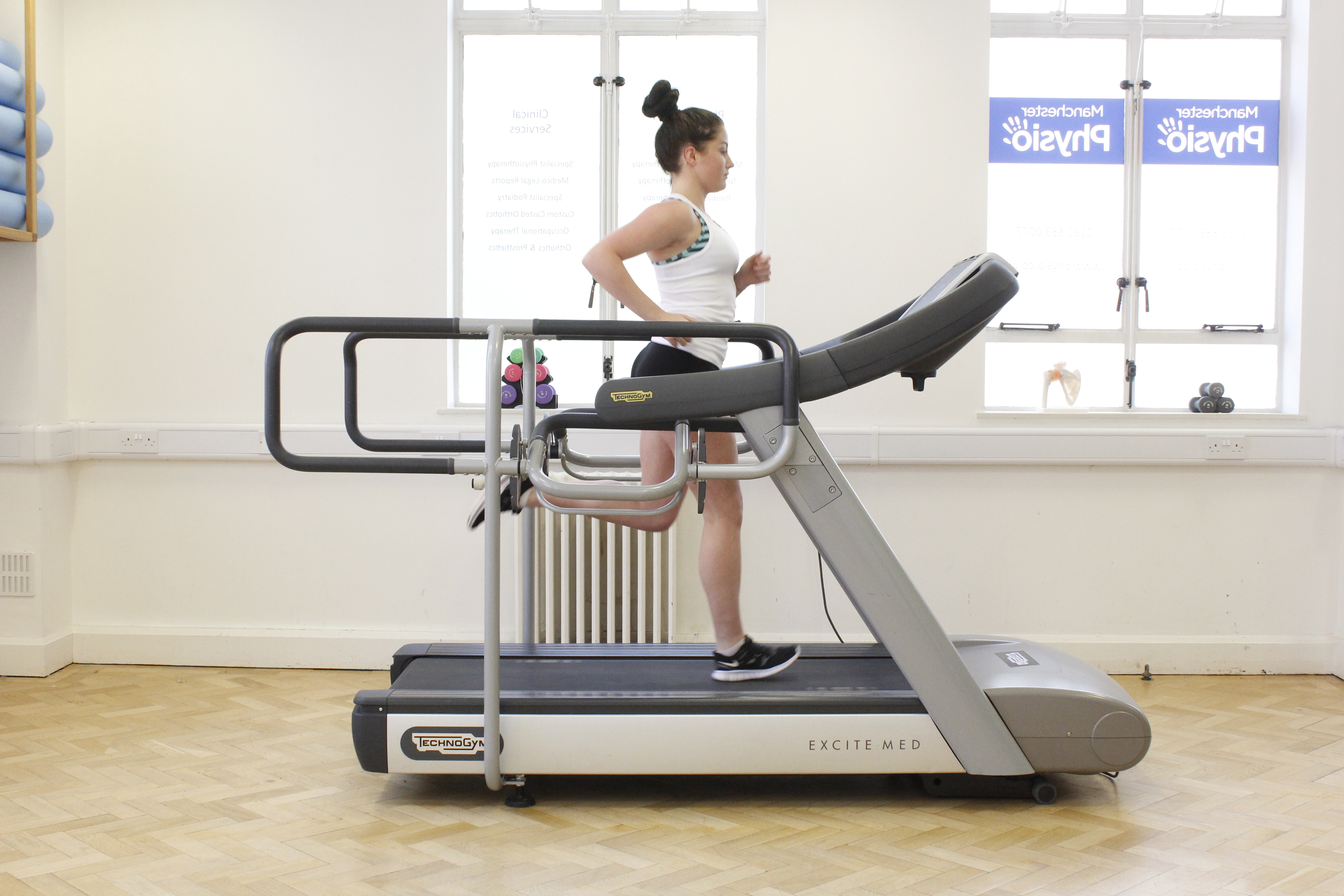 Who could benefit from a biomechanical assessment?
Anyone can benefit from gait analysis, in particular those who are suffering with lower limb/foot/lower back pain when walking as this could be due to a structural or functional abnormality.
What are the benefits gait analysis?
Gait analysis assessment can be beneficial for a number of reasons, from watching someone walking we can determine the cause of lower limb pain and prescribe insoles or exercises as required, this can lead to;
Reduction in pain levels
Better posture
Prevention of further injury
Increased muscle strength
More efficient gait
Greater joint range of motion
To find out more about our neurological podiatry service please contact us on office@chiropody.co.uk or call 0161 883 0099.
Save 5% by booking an appointment online.

Find your nearest clinic
We have clinics located throughout the North West. We also provide a home visit service.
Find out more »

No waiting lists!
Tired of waiting for treatment? Be seen by a podiatrist today!
Find out more »

Not sure how we can help?
Speak to a podiatrist to find out how we can help. Call us on
0330 088 4222
.
Find out more »
We work with:

Individuals

Organisations

Health professionals
Get in Touch!

0330 088 4222

If you would like to speak to one of our specialists then please complete this form.
We are open 7 days a week