Podiatry reports for children
Here at Chiropody.co.uk we provide a service which offers specialist podiatry reports for children written on request by our fully qualified professionals. We offer podiatry reports in the following areas:
General podiatry reports and letters
General Podiatry Reports and Letters
General podiatry reports for children can be provided following a comprehensive assessment. Following this assessment the podiatrist will detail the results in written letter to the childs GP, insurance company or other third party. The contents of a podiatry report may include requests for further testing, medication, orthotic intervention or surgery.
Surgical Opinion Reports
Our podiatrists here at Chiropody.co.uk offer a service which provides surgical opinion reports and letters for children who may be being considered for surgery. A surgical opinion report or letter is sometimes required when other forms of podiatry treatment have been tried without success. A child will be fully assessed to decide if surgery is appropriate.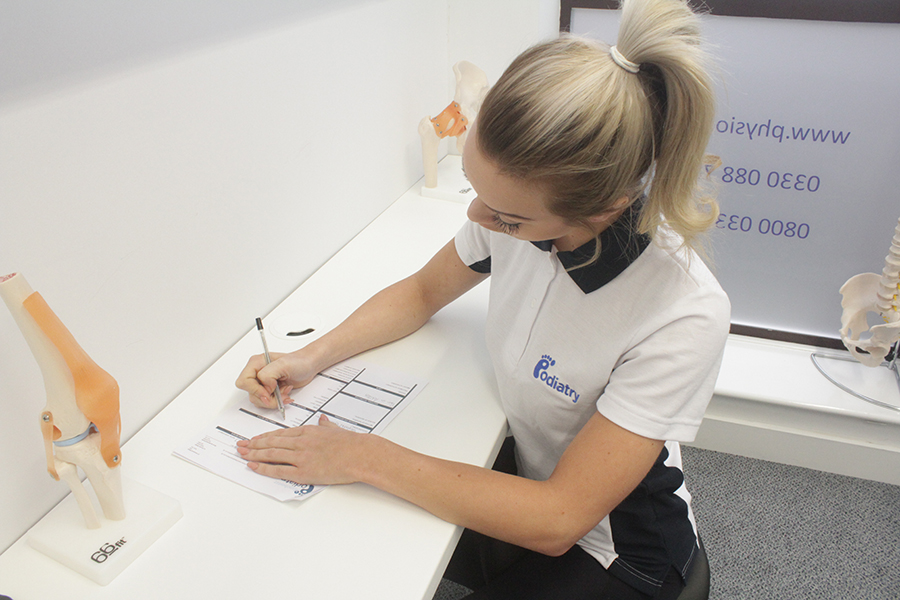 Medico-legal Reports
Our medico-legal report writing service involves the preparation of professional court reports developed by our exert witness podiatrists. Following an assessment of a child we have specialist therapists who can cover the following areas:
The high risk foot
Injury
Podo-paediatrics
Podiatric surgery
Musculoskeletal podiatry
All our podiatrists are up to date with current research and treatment methods. Our reports will advise on current and future treatment that may be required, functional ability, the price of treatment, the childs potential for improvement.
All our podiatrists are fully qualified to degree level and state registered with the Health Professions Council.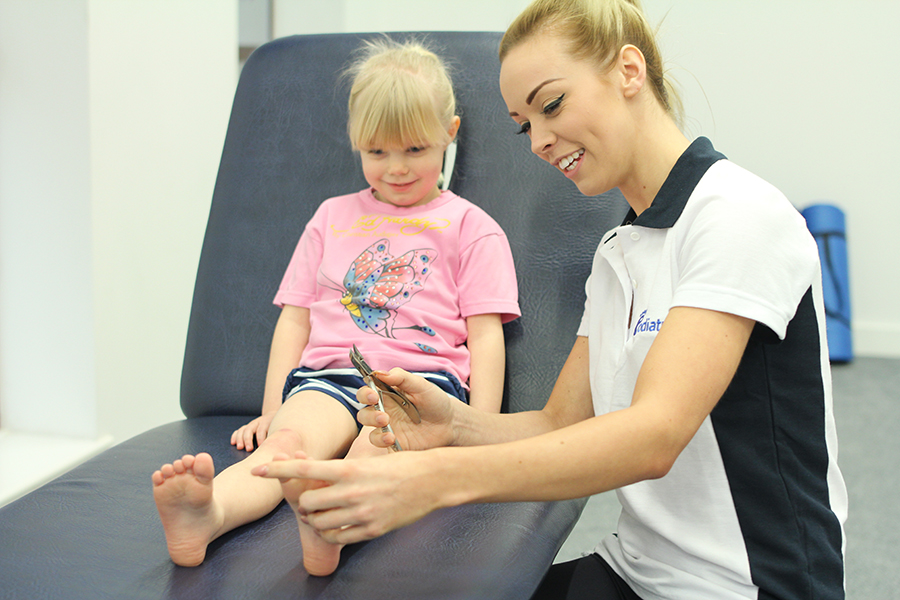 Biomechanical Assessment Reports
Chiropody.co.uk can carry out detailed biomechanical assessments and gait analysis of paediatric patients and from the results of these assessments produce a biomechanical assessment report. A child with poor function in the region of the foot and lower limb may experience the following biomechanical problems:
Flat feet
Toe walking
In toeing
Out toeing
Severs disease
Knee pain
Shin splints
Plantar fasciitis
Calf pain
Tendinopathy
A biomechanical assessment report will contain a detailed description of the podiatrists findings and what treatment will be required to correct any problems. For more information about our podiatry report writing service or to arrange an appointment please email
office@chiropody.co.uk
or call
0330 088 4222
.
Save 5% by booking an appointment online.

Find your nearest clinic
We have clinics located throughout the North West. We also provide a home visit service.
Find out more »

No waiting lists!
Tired of waiting for treatment? Be seen by a podiatrist today!
Find out more »

Not sure how we can help?
Speak to a podiatrist to find out how we can help. Call us on
0330 088 4222
.
Find out more »
We work with:

Individuals

Organisations

Health professionals
Get in Touch!

0330 088 4222

If you would like to speak to one of our specialists then please complete this form.
We are open 7 days a week