Acupuncture
Acupuncture is an approach used by podiatrists in the management of painful symptoms associated with some injuries and disorders of the foot and lower limb.
What is acupuncture?
Acupuncture is a safe and effective method of treatment using acupuncture needles which are inserted into specific pathways or trigger points around the foot and lower limb. Acupuncture concentrates on the deactivation of these trigger points to help provide relief from painful symptoms associated with some conditions treated within podiatry.
What podiatry-related conditions can acupuncture help with?
Acupuncture has been found to be an effective form of treatment for the following podiatry-related conditions;
Plantar fasciitis
Painful neuropathy
Tarsal tunnel syndrome
Severs disease
Arthritic joints
Mortons neuroma
Shin splints
Achilles tendinopathy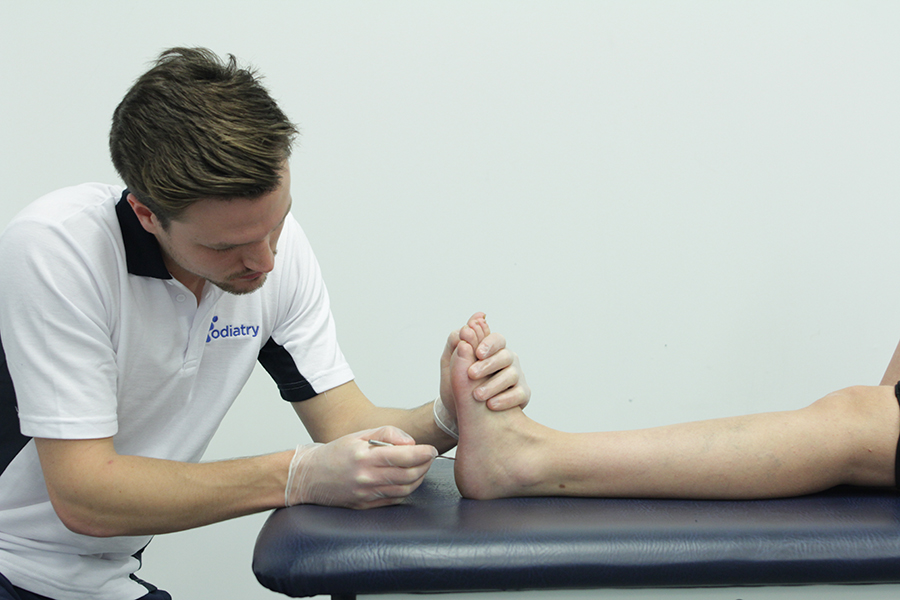 How does acupuncture work?
Acupuncture can work in the following three ways;
Affects local tissues - acupuncture works to alter the way trigger points within the body function. Trigger points are small knots that can develop within a muscle as a result of injury or disease.
When an acupuncture needle is inserted over a trigger point, the muscle in which it is found demonstrates an involuntary twitch. It is believed that this stimulation of receptors found within the trigger point interrupts the neurological pain pathway between the muscle and the central nervous system. In this way acupuncture prevents pain signals from being transmitted properly decreasing the amount of pain experienced.
Releases natural pain killers - when painless acupuncture needles are inserted into the skin they cause a very small, unnoticeable amount of cell damage. This stimulates the body to release the substance adenosine which is a natural pain killer.
Pain gate theory - this theory suggests that using a stimulus such as an acupuncture needle causes specific nerve fibres to be turned off and as a result decreases the transmission of pain signals in the central nervous system. It is difficult for the brain to process two stimuli at once and therefore the painful stimulus is diminished.
What are the benefits of acupuncture?
The following are some of the benefits associated with using acupuncture as a method of treatment within podiatry;
It is an effective form of pain relief
It can be used in the treatment of a variety of different conditions
It is safe and non-invasive
Speed up healing times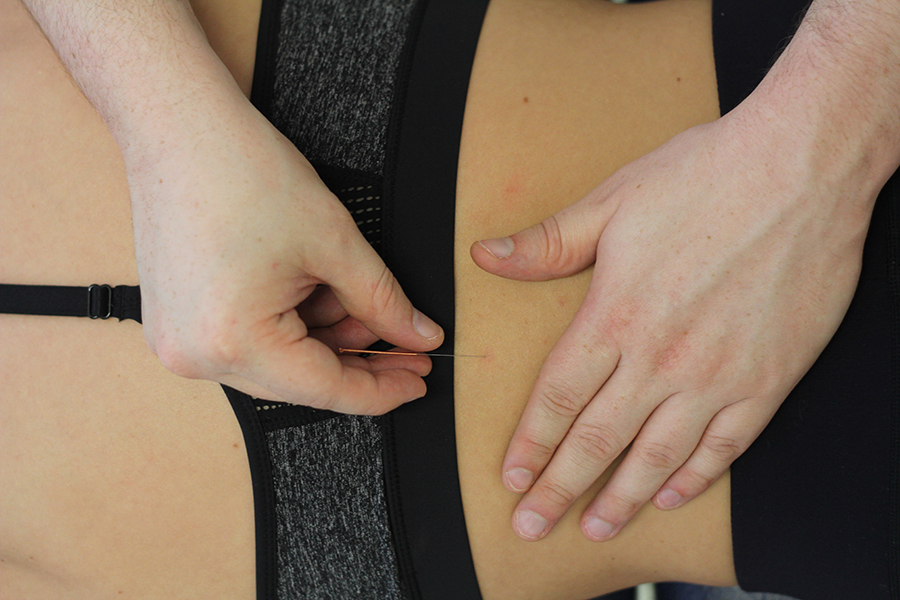 Similar treatments / services that could help?
Other treatments available include;
Education of your condition
Individual exercise programs
Personalised footwear advice and education
Orthotic inserts
Manual therapy programmes
To contact us to arrange an appointment please e-mail
office@chiropody.co.uk
or call
0330 088 4222
.
Save 5% by booking an appointment online.

Find your nearest clinic
We have clinics located throughout the North West. We also provide a home visit service.
Find out more »

No waiting lists!
Tired of waiting for treatment? Be seen by a podiatrist today!
Find out more »

Not sure how we can help?
Speak to a podiatrist to find out how we can help. Call us on
0330 088 4222
.
Find out more »
We work with:

Individuals

Organisations

Health professionals
Get in Touch!

0330 088 4222

If you would like to speak to one of our specialists then please complete this form.
We are open 7 days a week