Hydrotherapy for children
Hydrotherapy for children is the use of water as a form of treatment and pain relief for paediatric problems in the foot and lower limb.
What is hydrotherapy?
Hydrotherapy is a method of treatment which uses the therapeutic properties of water to provide relief from painful symptoms, to aid healing and improve mobility and function in the region of the foot and lower limb. The water used in warmer than of a normal swimming pool and can be used in the treatment of various conditions.
What podiatry-related conditions can hydrotherapy for children help with?
Hydrotherapy for children can be used in the treatment of the following podiatry related conditions:
Juvenile arthritis
Ankle sprains
Injuries to the knee
Shin splints
Complex trauma to the lower limb
Problems with gait (walking)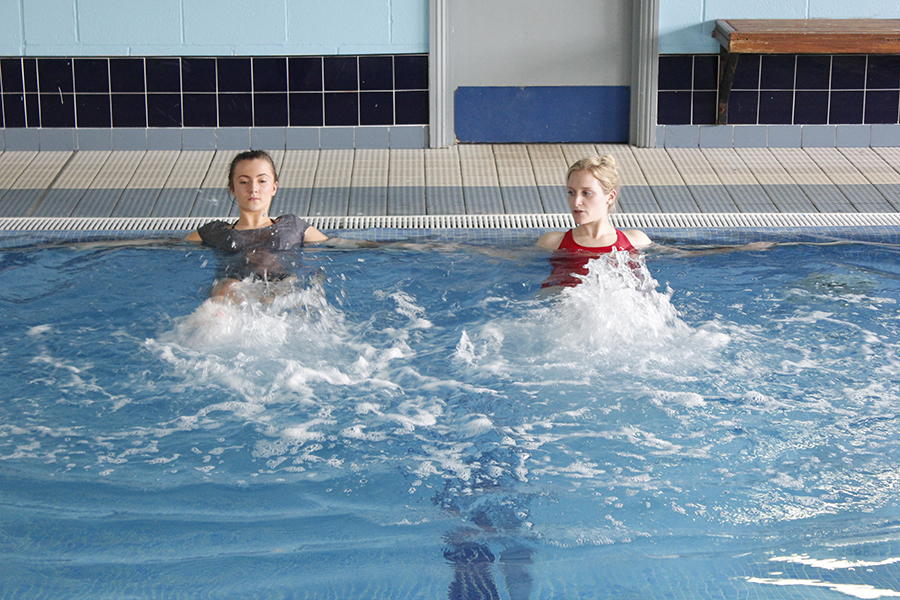 How does hydrotherapy work?
When treated children suffering from certain injuries or disorders, hydrotherapy works to reduce pain and aid relaxation due to its thermal and mechanical properties. The body reacts to changes in temperature, pressure and sensation. Hydrotherapy makes use of these reactions with the following effects:
Buoyance - the buoyance of water means that the amount of effort required to support the body is reduced, providing relief from the effects of gravity and improving a childs balance by challenging their stability. The turbulent motion that water creates can also be of therapeutic use due to its massage like effects.
Temperature - as the water used during hydrotherapy treatment is kept at a warm temperature, when submerged in this water a patients blood vessels dilate helping to improve circulation and aid healing. The warm temperature of the water can also stimulate the transmission of messages from the skin to the brain encouraging the release of hormones that decrease sensitivity to pain.
What are the benefits of hydrotherapy?
The following are some of the main benefits of hydrotherapy for children;
Strengthens muscles or muscle groups
Increase range of motion at a joint
Allows for greater circulation and removal of waste products
Improves muscle tone
Provides relief from pain
Decreases inflammation and swelling
Encourages relaxation
Children are more likely to comply as they are in a playful environment
The treatment can be fun and relaxing for children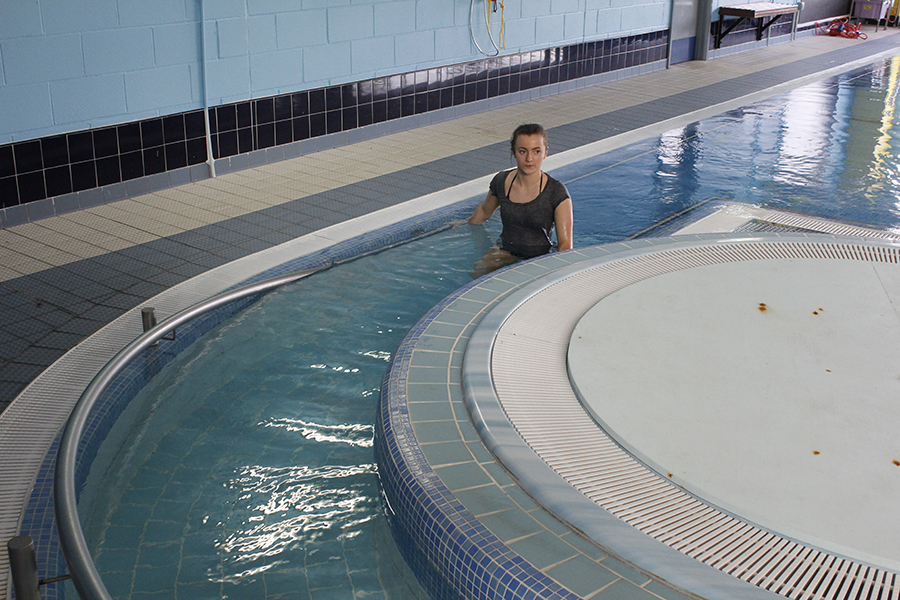 Similar treatments / services that could help?
Other treatments which may be used during your childs treatment include:
Orthotic therapy
Ultrasound treatment
Massage therapy
Stretching and strengthening exercises
Professional advice and education services
To talk to one of our therapists or to arrange an appointment please contact us on
office@chiropody.co.uk
or call
0330 088 4222
.
Save 5% by booking an appointment online.

Find your nearest clinic
We have clinics located throughout the North West. We also provide a home visit service.
Find out more »

No waiting lists!
Tired of waiting for treatment? Be seen by a podiatrist today!
Find out more »

Not sure how we can help?
Speak to a podiatrist to find out how we can help. Call us on
0330 088 4222
.
Find out more »
We work with:

Individuals

Organisations

Health professionals
Get in Touch!

0330 088 4222

If you would like to speak to one of our specialists then please complete this form.
We are open 7 days a week