Functional electrical stimulation for children
Functional electrical stimulation is a method of treatment involving the use of low level electrical currents in order to stimulate damaged nerves and increase a patients mobility.
What is functional electrical stimulation?
Functional electrical stimulation or FES is a form of treatment used on patients who have had an injury or disorder leading to impairment within the nervous system. The treatment uses controlled, low level electrical impulses to activate the peripheral nerves responsible for the stimulation of particular muscles or muscle groups.
The process of FES involves placing self-adhesive electrodes onto the area of skin close to whichever nerve supplies the affected muscle. These electrodes are connected to a machine which produces the stimulating impulses.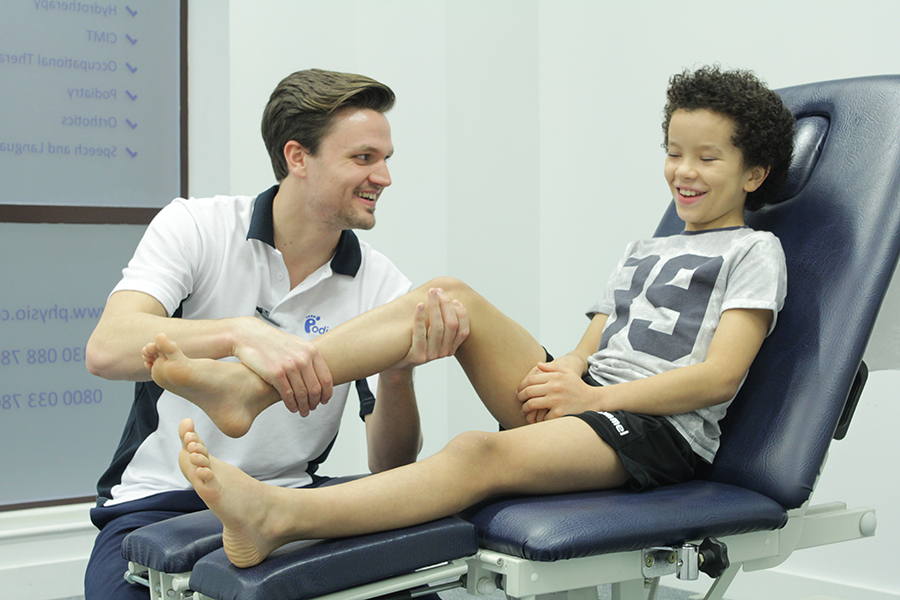 What podiatry-related conditions can functional electrical stimulation help with?
Functional electrical stimulation can be used to treat a wide range of problems associated with neurological disorder. In podiatry the most common condition FES is used to treat is dropped foot. This is a condition characterised by an inability to raise the feet and toes during the swinging phase of walking leading to the toes catching or dragging on the ground. Dropped foot affects the muscles that are responsible for raising the foot during gait as well as causing abnormal tightness in the muscles which make up the calf.
How does functional electrical stimulation work?
Functional electrical stimulation works to correct the problems caused by dropped foot by activating the muscles that raise the foot during walking. The impulses that are produced by an FES machine mimics the electrical impulses that would normally be stimulated by the brain or spinal cord. The result of this is that the link between the signals the body transmits to the muscles is strengthened with the aim of increasing the level of muscle activity.
What are the benefits of functional electrical stimulation?
When incorporated into a treatment plan patients may experience the following benefits:
Restores function in patients with reduced mobility
Strengthens muscles and muscle groups
Maintains and improves range of movement at a joint
Allows patients with previously limited mobility to carry out activities such as standing and walking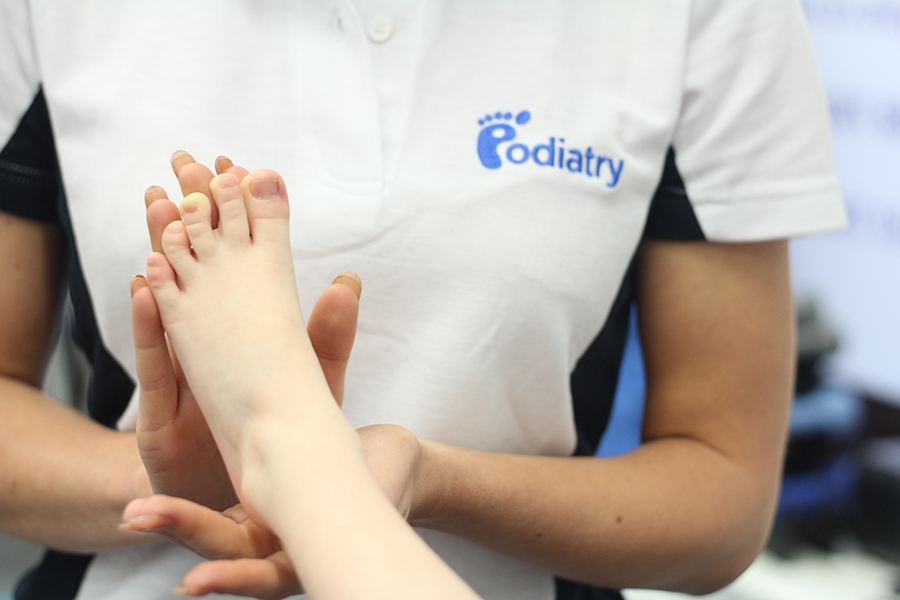 Similar treatments / services that could help?
The following are treatments which may also be used in the management plan of paediatric patients suffering from foot drop or other related conditions:
Footwear advice and education
General podiatry treatment for high pressure areas caused by an abnormal gait pattern, i.e. callus debridement
Muscle strengthening exercise programmes
Ankle foot orthoses
Light-weight braces
To speak to one of our therapists about functional electrical stimulation therapy or to arrange a treatment session please email us at
office@chiropody.co.uk
or call
0330 088 4222
.
Save 5% by booking an appointment online.

Find your nearest clinic
We have clinics located throughout the North West. We also provide a home visit service.
Find out more »

No waiting lists!
Tired of waiting for treatment? Be seen by a podiatrist today!
Find out more »

Not sure how we can help?
Speak to a podiatrist to find out how we can help. Call us on
0330 088 4222
.
Find out more »
We work with:

Individuals

Organisations

Health professionals
Get in Touch!

0330 088 4222

If you would like to speak to one of our specialists then please complete this form.
We are open 7 days a week