Massage
Massage therapy is a safe and effective form of therapy, involving the manipulation of soft tissues within a specific area of the body. It can be a very effective form of therapy in the treatment of podiatry related conditions.
What is massage therapy?
Massage therapy uses various different manipulation techniques in order to relieve pain and treat various injuries within the foot and lower leg. From gentle rubbing of the affected area, to more intense massage of deeper muscles, massage therapy works to reduce healing times and improve function.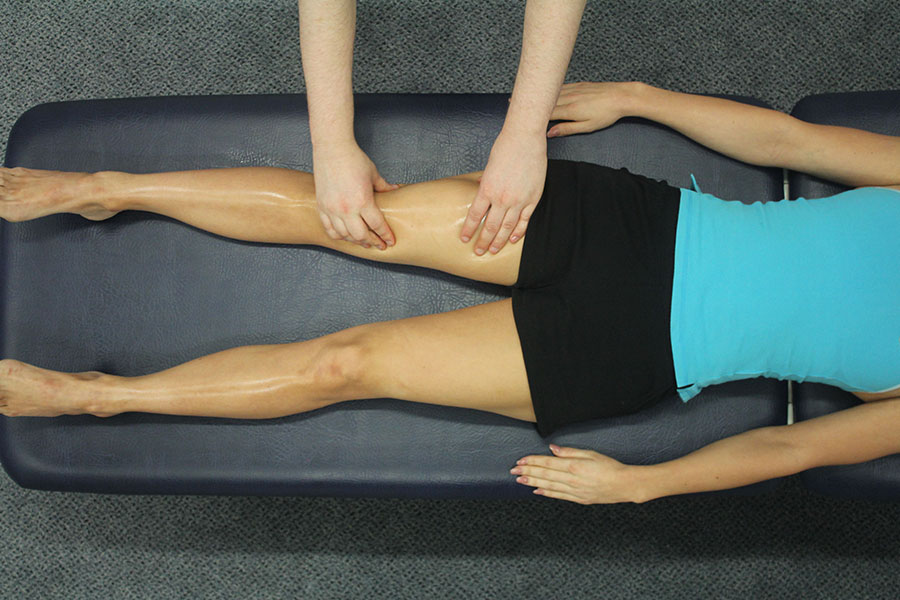 What podiatry related conditions can massage therapy help with?
Massage therapy can help in the treatment of the following podiatry related conditions;
Tight calves
Plantar fasciitis
Tendinopathy
How does massage therapy work?
Massage therapy can work in the following two ways;
Improving circulation
When an area becomes injured, waste products can accumulate in that area, which subsequently becomes stiff and painful. Applying pressure using massage can help to clear such waste products, improving the circulation of blood and oxygen to the area. This in turn can improve the body's ability to heal itself and enhance recovery.
Relaxation of soft tissues
Massage therapy can also work to reduce the inflammation within a muscle which often occurs following trauma. This inflammation can lead to compression of surrounding nerves causing irritation and discomfort. Massage therapy works by relaxing these muscles, reducing any inflammation and preventing nerve compression from occurring.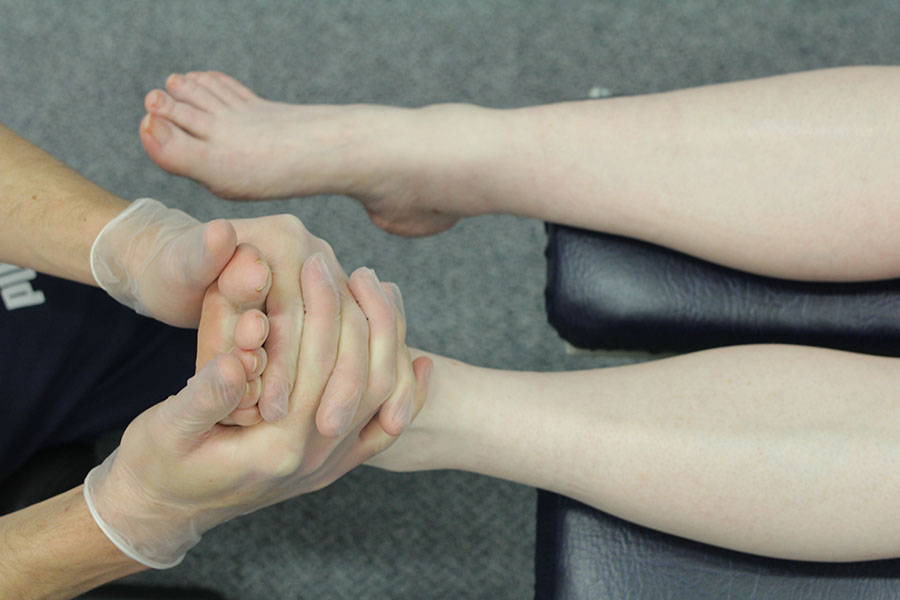 What are the benefits of massage therapy?
There are a number of benefits associated with the treatment of podiatry related conditions using massage therapy. They include;
Improved rate of recovery
It eliminates the need to go down alternative routes with greater associated risk such i.e. surgery or prescription drugs
Improved muscle condition ' the flexibility of the muscle increases, reducing the risk of problems recurring in the future
Reduces stiffness and greater function within the joint
It is a safe treatment
Similar treatments/services that could help?
Similar treatments to massage therapy that are available include the following;
Orthotics/Insoles
Steroid injections
Stretches and strengthening exercises
Ultrasound therapy
Acupressure and acupuncture treatments.
To arrange an appointment please e-mail
office@chiropody.co.uk
or call
0330 088 4222
.
Save 5% by booking an appointment online.

Find your nearest clinic
We have clinics located throughout the North West. We also provide a home visit service.
Find out more »

No waiting lists!
Tired of waiting for treatment? Be seen by a podiatrist today!
Find out more »

Not sure how we can help?
Speak to a podiatrist to find out how we can help. Call us on
0330 088 4222
.
Find out more »
We work with:

Individuals

Organisations

Health professionals
Get in Touch!

0330 088 4222

If you would like to speak to one of our specialists then please complete this form.
We are open 7 days a week