Acupuncture
Acupuncture is a treatment method in which fine, solid needles are inserted into the skin to help alleviate pain associated with common foot problems.
What is acupuncture?
Podiatric acupuncture is a therapeutic tool which can be used by podiatrists in the treatment of foot and lower limb problems. It involves placing acupuncture needles along particular pathways or at trigger point's through-out the body. As a result of this, the body releases its natural painkillers, providing relief from pain and discomfort associated with some conditions. Although it is often used as a form of pain relief, if used by well-trained podiatrists acupuncture has a much broader applications. It can be used as a single treatment or alongside other podiatry treatments.
What podiatry related conditions can acupuncture help with?
Acupuncture can provide pain relief from the following podiatry related conditions;
Arthritic joints
Plantar fasciitis
Morton is neuroma
Achilles tendinopathy
Stress fractures
How does acupuncture work?
Acupuncture needles are placed on areas of the body which are known to have designated electrical sensitivity. As a result of this, impulses are transmitted to the brain which then releases pain killing hormones such as endorphins. Trigger point acupuncture is a form of the therapy more appropriate for podiatry related problems. It is a more intense, direct manipulation of myofascial trigger points (knots found in muscles), these can lead to pain as well as reduced muscle flexibility and function. These areas can develop following injury or as a result of biomechanical issues. Acupuncture seeks to produce repetitive, involuntary twitching from the affected muscle or muscle group as a way of reducing in the level of tightness within that area.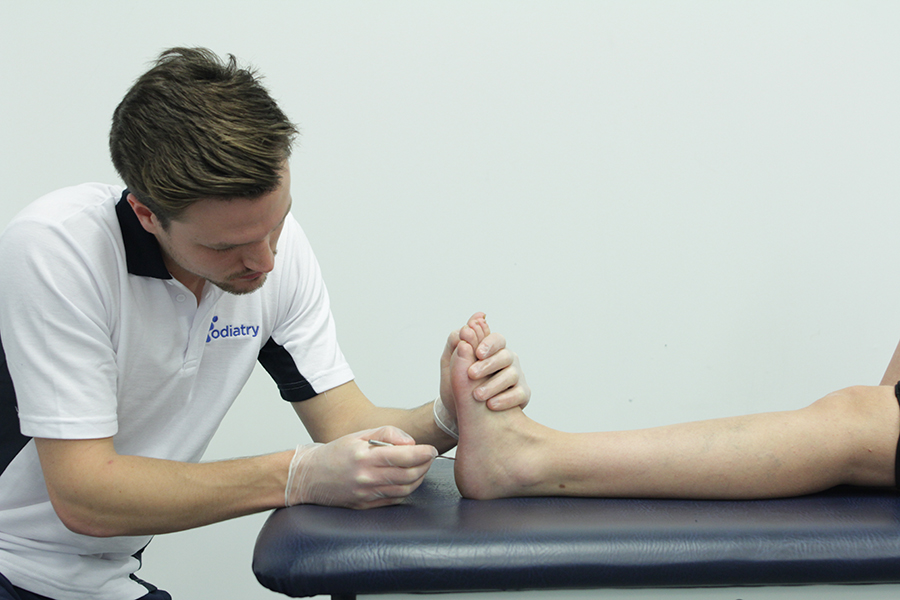 What are the benefits of acupuncture?
There are numerous benefits associated with the use of acupuncture in podiatry;
It is one of the safest ways to address physical problems such as injury
Acupuncture is a drug free therapy
Requires minimum intervention
Works to restore muscle flexibility and improve function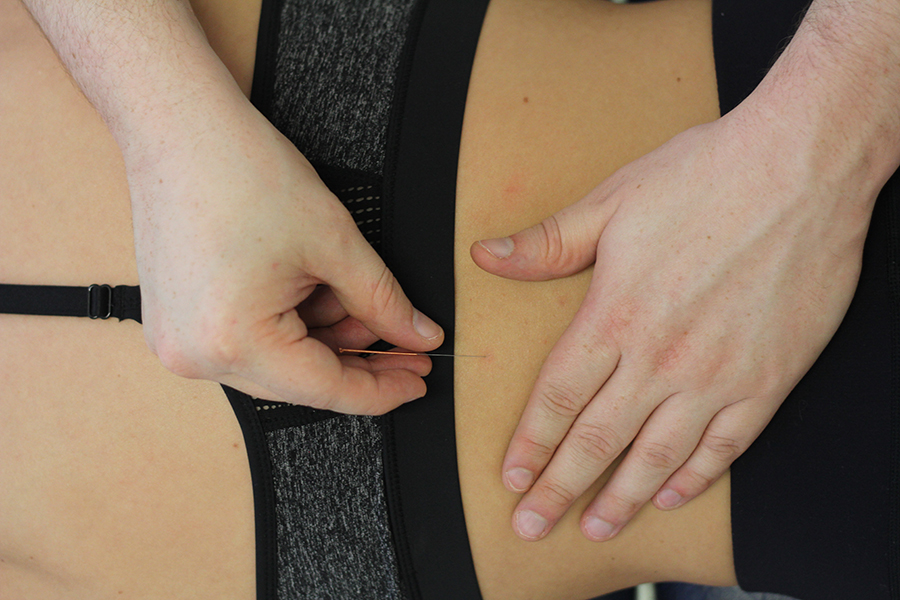 Similar treatments / services that could help?
As well as acupuncture, there are a number of other treatments which can be used for similar purpose, they include;
Reduced pain levels
Steroid injections
Manual trigger point therapy ' this uses the practitioners hands as oppose to acupuncture needles with similar results
Specific stretching/exercise programs
Massage therapy
Book an appointment today by e-mailing
office@chiropody.co.uk
or call
0330 088 4222
.
Save 5% by booking an appointment online.

Find your nearest clinic
We have clinics located throughout the North West. We also provide a home visit service.
Find out more »

No waiting lists!
Tired of waiting for treatment? Be seen by a podiatrist today!
Find out more »

Not sure how we can help?
Speak to a podiatrist to find out how we can help. Call us on
0330 088 4222
.
Find out more »
We work with:

Individuals

Organisations

Health professionals
Get in Touch!

0330 088 4222

If you would like to speak to one of our specialists then please complete this form.
We are open 7 days a week